How to check NECO results with your phone is not difficult at all, It's as easy as ABC and we'll be looking into how you can check your NECO result this year 2023.
The National Examinations Council (NECO) is a standardized test that assesses the knowledge and academic performance of secondary school students in Nigeria.
After taking the exams, students eagerly await their results to find out how well they performed.
In the past, checking your NECO result required going to a cyber cafe or visiting the NECO office, but now, technology has made it possible to check NECO results with just your mobile phone.
This has made the process easier and more convenient for students, as they can check their results from anywhere, at any time.
In this article, we will explore the steps involved in checking your NECO result using just your mobile phone.
---
Must See: 6 Different Ways to Upgrade Your WASSCE, WAEC, NECO, JAMB & GCE Result
---
Key Takeaways
NECO results can be found on the NECO result checker website result.neco.gov.ng.
Neco is an acronym that stands for National Examinations Council.
It is a standardized test that assesses the knowledge and academic performance of secondary school students in Nigeria
Students who took the recently completed National Examination Council (NECO), Senior School Certificate Examination (SSCE) and General Certificate in Education (GCE) exams are expected to check their results on the council's website.
The national examination council (NECO) results have already been released and can be accessed at any time by students via the NECO result checker web result.neco.gov.ng.
This guide will walk you through the entire process of navigating the portal, as well as how to check your NECO results with your mobile device.
---
Related: Complete List of Fully-funded International Scholarships for African Students
---
Continue reading,
Requirements on How You Can Check Your NECO Result with your Phone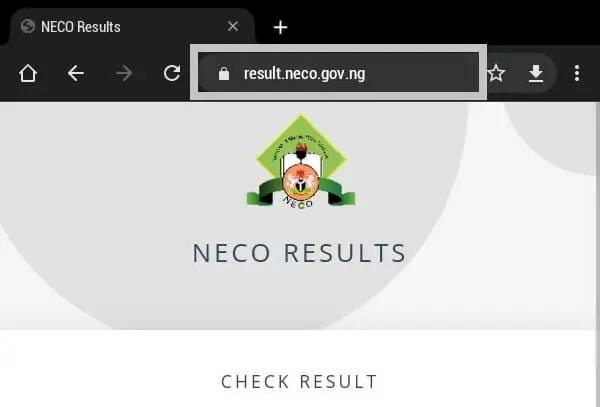 To check your NECO result with your phone, there are certain requirements that you must meet.
Firstly, you must have a mobile device with an internet connection.
This can be a smartphone or a feature phone with internet capabilities.
Secondly, you must purchase a NECO scratch card from a NECO office or authorized dealer.
The scratch card contains a unique PIN which you will need to access your result.
Finally, you must have the correct exam number and exam year that you want to check the result for.
Once you have met these requirements, you can proceed to check your NECO result using the NECO result checker service or the NECO result checker app.
By following the instructions provided and entering your details correctly, you can easily access your result and take the next step towards your educational goals.
Quick Recap
Exam year
Exam type
Token
Registration number
How to get Neco Token/Pin for Checking NECO Result
The results of the NECO examinations that were held in June/July or November/December are now available on the web, so candidates who took either of those exams can proceed to check their results.
However, in order to check your NECO result, you will need to purchase an electronic token, which you can get on the NECO website.
You will be required to utilize a pin known as the "NECO Result Checker Pin" in order to check your NECO result. You can obtain the token/pin by following the steps that are listed below:
To get started, go to the NECO website at www.neco.gov.ng/register or result.neco.gov.ng/register.
If you already have an account with NECO, simply log in with your correct details.
Once logged in, you can purchase your PIN online using any of the available payment methods.
Although each candidate is only granted one token/pin, that token can be shared with the candidate's parents, schools, organizations, or anyone else who wishes to access the candidate's results.
---
Popular right now: Best Scholarship and Study Abroad Programs For Africans
---
Moving on to how you can check your NECO result with your phone properly,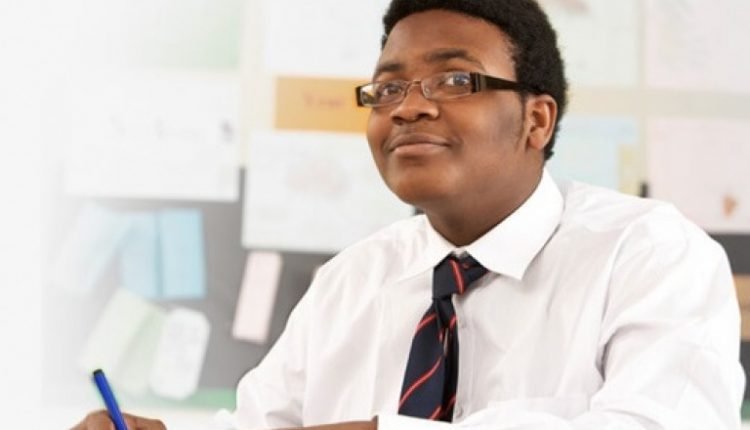 Students will have an easier time using the new method for checking their results because it was developed with their convenience in mind. You can use the procedures below to learn to check your NECO result with your phone.
To begin, enter your examination registration number onto the NECO website at www.neco.gov.ng.
Click on 'NECO Results,' then 'Check Result!' You will be directed to the NECO results-checking system (www.result.neco.gov.ng) to enter the necessary information.
Select your exam year. i.e. 2022
Select your exam type. SSCE Internal (JUNE/JUL)
In the right columns, enter your Token/PIN and Registration Number.
When you have completed all of the fields, click the 'CHECK RESULT' button to view your result.
How to Check NECO Results Using Token
One of the easiest and most secure ways to do this is by using a NECO result-checking token.
This token is a unique access code that allows you to view your result online, and it can be purchased from designated banks or online platforms.
In the below guide, we will guide you through the simple steps involved in checking your NECO result using a token, so you can quickly and easily access your result and plan your next steps.
Go to the NECO result token page on your phone browser
Input your full name
Type your correct phone number
Enter your email address
Type in your password
Retype your password
Click on "register"
Select "verify" in the email sent to you, then
Login to your NECO token page
Click on "purchase token"
Enter the number of tokens e.g, 1
Click on "pay now"
Select the "I have verified the above information" box
Click on "Proceed to Pay"
Click on "Submit" on the Remitta payment page
Select the Payment method to get your NECO token
And that's it. In the event that you encounter any difficulties when checking your result, please contact [email protected].
---
Must see: Top available Job Vacancies and their Monthy Salary
---
NECO Result Checking Platform
The NECO Results Portal for the year 2023 is now fully operational at www.result.neco.gov.ng. Candidates should go to the website to view their 2023 results.
The former portal, www.mynecoexams.com, is still operational, but only to view old exam results.
Simply go to www.result.neco.gov.ng and follow the instructions above to view your NECO results for any year.
Following the instructions above should greatly improve your ability to check your NECO Results 2023 quickly and easily.
If you continue to have problems, you can always call or visit NECO's technical support center.
---
Proven: How to Prepare a Personal Reading TimeTable
---
NECO Examinations
Senior School Certificate Examination (SSCE): This is the examination taken by candidates in their last stage of Secondary School Education.
SSCE is in two categories. One is for candidates in the third and final year of their senior secondary education and it is called SSCE Internal while the Second is SSCE External and is for candidates not in the School system, i.e. Private Candidates.
INTERNAL
The SSCE internal has seventy-six subjects which are grouped into the following six categories.
Compulsory Cross-Cutting Subjects
Science and Mathematics
Technology
Humanities
Business Studies and
Trade/Entrepreneurship.
Note: The minimum number of subjects a candidate can sit for is eight while the maximum is nine. All Senior Secondary schools in the Federation present Candidates for the SSCE Internal.
---
Recommended: Complete List of All Private, State & Federal Universities Under ASUU
---
EXTERNAL
Another core component of the mandate of the Council as espoused in the Enabling law is the conduct of the Senior School Certificate Examination for External Candidates.
Basic Education Certificate Examination (BECE): To transition from the ninth year of the basic education class to the senior secondary, the BECE is conducted for candidates in their third year of Junior Secondary School.
While each state of the federation and the FCT conducts the BECE for its candidates, NECO conducts the BECE for Federal Unity Colleges, Armed Forces Secondary Schools, and other Federal establishments operating Secondary schools.
Private Secondary schools also take part in the NECO BECE provided they are permitted by their State Ministries of Education. Eighteen subjects are administered at the BECE level.
A candidate is expected to sit for a minimum of nine subjects and a maximum of ten. A candidate is deemed to have passed the BECE if he/she has passed six subjects including English and Mathematics.
The grading system is as follows:
A – Distinction
C – Credit
P – Pass
F – Fail
National Common Entrance Examination (NCEE)
This examination is administered to pupils in their 6th year of basic education.
The purpose of this examination is to select the best candidates from every state of the federation and the Federal Capital Territory (FCT) for admission into federal Unity colleges. These Colleges and Secondary schools are owned by the Federal Government of Nigeria.
Their objective is to foster unity among the students of NIGERIA, which is held annually.
The result of the first examination determines candidates that qualify for a second examination based on cut-off marks for each state.
The result of the second examination qualifies candidates for admission based on merit, equal state quota, and environmental considerations
---
Relevant Insight: The Total Educational Cost to Study in Canada | Complete migration Guide
---
FAQs on How to Check NECO result with your Phone
What examinations does NECO conduct?
NECO conducts the following exams on a yearly basis:
National Common Entrance Examination (NCEE)
Basic Education Certificate Examination (BECE)
Senior School Certificate Examination (SSCE) Internal and External
---
Read this: Complete List of Nigerian Universities (Federal, State & Private Owned University)
---
What is NECO's official website?
NECO's official website is www.neco.gov.ng
What are the official phone numbers of NECO?
NECO support lines are: 09155708856, 08096614200, 09135161917, and 08121447470
What is the NECO email address?
NECO's official email address is [email protected]
How can I register for NECO?
Registration for NECO Examination is conducted at approved registration centers nationwide. Click here to see a list of NECO registration centers in Nigeria.
---
How can I check my NECO result online?
Visit the official NECO result checker portal in order to check your exam results. Here is a link to learn the step-by-step method involved in checking your NECO result.
Must See: How to Check Your NECO Result with your Phone
---
Where are NECO offices located?
NECO has offices in all states of the federation and FCT in addition to the head office. Click here to see the location of NECO offices.
What is the Vision Statement of NECO?
To Prepare and administer standard and credible nationally and internationally acceptable examinations.
To become a major player within the global assessment industry.
What is the Mission Statement of NECO?
To ensure that the examinations conducted by NECO are in conformity with the provisions, expectations, and yearnings of the National Policy on Education and the National Curriculum. To deliver Examinations whose results are trusted worldwide for their credibility.
See this: Nigerian University Grading System (Complete Student Guide)
Wrapping up,
In conclusion, the process of checking your NECO result with your phone is simple, fast, and convenient.
With just these few easy steps, you can access your NECO results without the need for a computer or to pay a visit to any NECO office near you.
This feature has made it easier for students to access their results, especially those who live far from the nearest NECO office or have limited access to computer facilities.
Don't forget to have your exam number and scratch card ready, and ensure that you have a stable internet connection.
Also, remember to follow the instructions carefully and make sure you have enough data on your phone in order to complete the process.
So, if you have just taken your NECO exam, go ahead and check your result on your phone today.
If you have any questions, suggestions, or contributions on "how to check NECO result with your phone", feel free to drop your comment in the comment section below. We can't wait to give you a response.
Consider reading this: Top 20 Universities that offer Cheap School Fees
---
Click the button below to Gain Access to our Members' Exclusive Group, before it fills up again.
Gain Access Now!
---
See what others are reading: