JAMB Result Checker is your first stop on the journey to unlocking your academic potential after taking the Unified Tertiary Matriculation Examination (UTME). With the latest updates to the checking process for 2024, students can now easily access their scores online or via SMS, ensuring a seamless transition to the next phase of their educational pursuits.
This essential tool not only provides quick access to your results but also serves as a gateway to post-examination decision-making.
Whether you're aiming for university admission or exploring scholarship opportunities, the JAMB Result Checker is the key to your future success.
Key Takeaways
The 2024 JAMB Result Checker offers a faster way to get exam scores online or by SMS.
Before checking results, have your JAMB details ready and ensure your personal information is correct.
For technical issues with result checking, recheck your details, try off-peak hours, or contact JAMB support.
Understanding JAMB scores is key to exploring university admission and scholarship options.
Parents should assist in result checking with a focus on maintaining the student's privacy.
The next steps after receiving JAMB results are crucial, involving strategic planning for university admission and securing financial support.
Staying updated with JAMB announcements can provide students with vital information regarding result checking and admissions processes.
What's JAMB all about?
JAMB is the gatekeeper for higher education in Nigeria. It's the body that organizes the Unified Tertiary Matriculation Examination (UTME), a crucial step for getting into universities and other tertiary institutions.
Your scores in this exam are like keys to unlocking your next level of education, so checking them is a big deal!
Imagine the excitement: you've studied hard and sat through the exams, and now it's time to see the outcome.
Checking your JAMB results gives you the clarity you need to plan your future. It's not just about seeing a score; it's about taking your first step towards your dream career.
2024 JAMB Result Checking: What's New?
The Joint Admissions and Matriculation Board (JAMB), the governing body in charge of processing undergraduate admissions into tertiary institutions in Nigeria, has announced the publication of the results of the Unified Tertiary Matriculation Examination (UTME).
According to the Joint Admissions and Matriculation Board (JAMB), a total of 1,586,765 candidates participated in the examination, which was conducted at 708 computer-based testing (CBT) centers nationwide.
The successful completion of the Unified Tertiary Matriculation Examination (UTME) significantly enhances the likelihood of a candidate being granted admission into institutions of higher education.
Once the results have been announced, candidates proceed to verify their scores. According to the Joint Admissions and Matriculation Board (JAMB), there are two methods for verifying the results of the Unified Tertiary Matriculation Examination (UTME), namely by Short Message Service (SMS) or via an Internet platform.
The following procedures can be employed to verify one's outcome:
Now, let's talk about what's fresh in 2024. The JAMB result-checking process has gotten a facelift, making it more streamlined and user-friendly.
With tech advancements, you can now easily check your results online or even through a quick SMS. No more waiting in long lines or dealing with confusing steps. It's all about getting your results swiftly and simply.
Did you know that the JAMB Result Checker not only allows you to view your exam scores but also provides a detailed breakdown of your performance in each subject, helping you to understand your strengths and areas for improvement?
JAMB Result Checker
We'll guide you through every step of the way, making sure you know exactly how to check your results without a hitch. So, stay tuned, grab your registration details, and get ready to see how you did!
Preparation for Checking Your JAMB Results
As the anticipation builds up and the moment of truth nears, it's crucial to get your ducks in a row for a seamless result-checking experience.
Let's go through what you need to have on hand before diving into your JAMB scores.
Before you hit the check button, make sure you have these:
Your JAMB registration number: This unique number is your identity in the JAMB universe. It's the key to unlocking your result, so keep it close.
Internet Connection or SMS Capability: Whether you're a netizen or prefer the straightforwardness of SMS, ensure you have internet access or a mobile phone that can send and receive texts.
A Device: This could be a smartphone, tablet, or computer. Pick your gadget of choice that can connect to the internet or send an SMS.
How to Check JAMB Results Online
Now that you've got everything ready, let's walk through the digital path to your JAMB results.
Here's a step-by-step guide to using the JAMB result checker portal, complete with some pro tips to tackle any hiccups along the way.
Step 1: Visit the Official JAMB Portal
Go to the eFacility section of the Joint Admissions and Matriculations Board (JAMB) [https://efacility.jamb.gov.ng/]. and enter your credentials to log in.
Step 2: Find and click on the Print Result Slip tab from the list of services.
Step 3: Choose your payment method and proceed with the payment.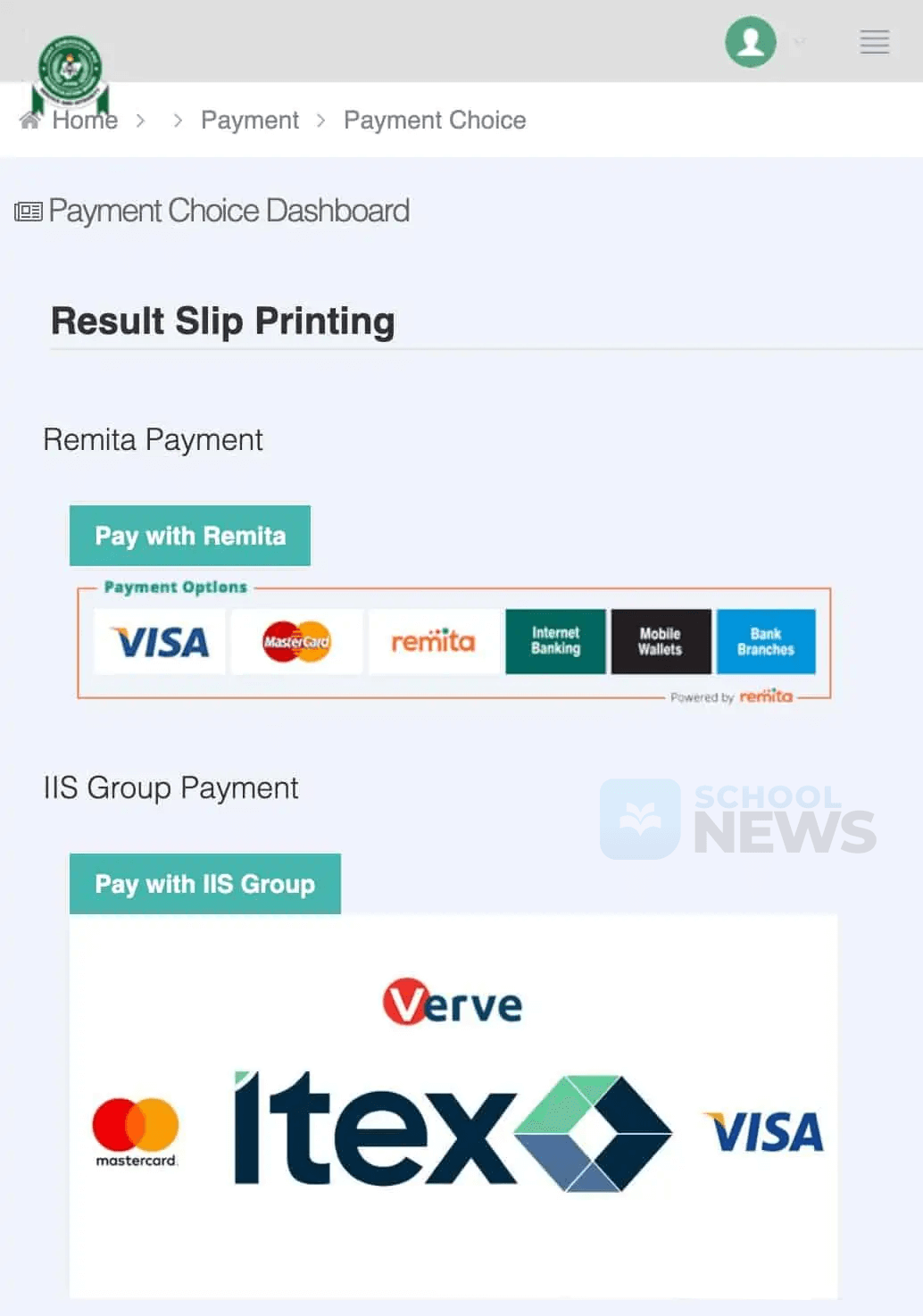 Step 4: Select your exam year and insert your JAMB Registration Number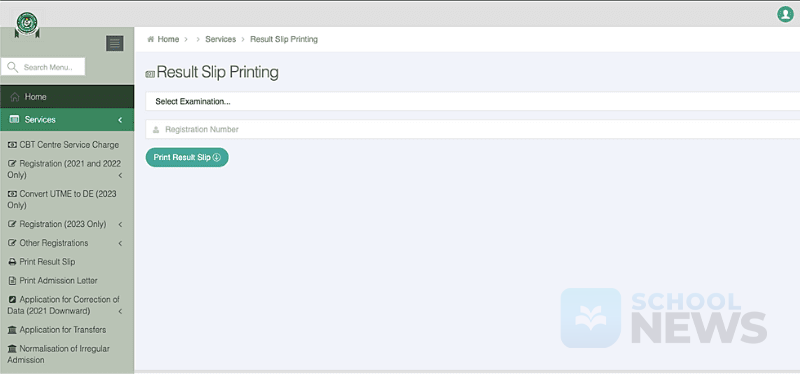 Step 5: Click on Print Result Slip
If all goes well, your results should be displayed on the screen. Take a moment to breathe it in—this is what you've worked hard for!
Troubleshooting Tips
Sometimes, technology can be a bit finicky. Here's what to do if you run into trouble:
Error Messages: If you get an error after entering your registration number, double-check for typos. Make sure there are no spaces before or after the number.
Portal Downtime: Websites can get overwhelmed, especially on result day. If the portal is down, take a break and try again after some time.
Blank Screen: A blank screen after clicking 'Check Result' might mean a glitch. Refresh the page, clear your browser cache, or switch to a different browser.
Incorrect Results: If the results shown don't seem to be yours, contact JAMB immediately to rectify the situation.
How to Check JAMB Results via SMS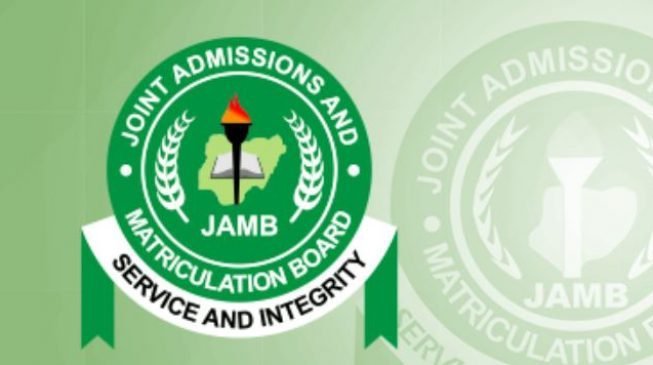 Not near a computer or don't have internet access? No worries! You can get your JAMB results sent straight to your phone via SMS. It's quick and simple, and you can do it from just about anywhere.
Grab Your Phone: Any mobile phone will do, as long as it can send and receive text messages.
Compose a new SMS: Open your messaging app and type "UTMERESULT" in all caps.
Send to the Official JAMB Code: Send this message to "55019" or "66019", which is the official JAMB short code designated for result checking.
Wait for a reply: After sending the SMS, wait a bit. You'll receive a message with your JAMB results.
Jamb Result SMS Checking Price
Checking your results via SMS isn't free, but it's not costly either. Each SMS costs a small fee, so make sure you have enough credit on your phone to send the message.
It's usually not more than the cost of a regular SMS, but it's always good to have a little extra, just in case.
Common issues and what they signify when Checking your JAMB Results via SMS
When using the JAMB Result Checker via SMS and you run into hitches, here's how to tackle them effectively.
1. No Response
Haven't received your results yet? First, ensure your phone's airtime balance isn't running on empty. If all's well, go ahead and resend that text.
2. Error Message
Did you get greeted with an error instead of your score? Double-check the message format and the number you sent it to. Plus, it's crucial to use the phone number you registered with JAMB.
3. Insufficient Balance Alert
If your phone pings back, saying your balance is too low, it's time for a quick top-up. Once your credit is recharged, give the SMS another shot.
4. This phone number was not used for registration
Seeing this alert? It means you're trying to check your results with a different phone number than the one you registered with. Stick to your original number to avoid this issue.
5. Result Withheld
If this pops up, it indicates that the examination board has put a pause on releasing your result. This could be due to suspected malpractice or other issues they're looking into.
6. Result Withheld Pending the Upload of Clarifications/Document Required From You
This one's a bit more specific. Although your result is on hold, you can still take action by providing JAMB with the necessary paperwork or clarifications.
7. Candidate Absent
This message is straightforward. It simply means that there's no result to show because the candidate didn't take the exam.
These messages are not the final word. If you see any of these, don't panic. Reach out to JAMB for guidance on the next steps and to clear up any misunderstandings.
8. Other Glitches
If these tips don't do the trick, JAMB's help desk is your next stop. They're on standby to straighten out any stubborn issues you might face.
Understanding Your JAMB Results
Alright, you've received your JAMB results. What next? Let's break down what those numbers mean and your next steps.
How to interpret your JAMB scores and ranking
Your JAMB score is out of a total of 400 points, spread across four subjects relevant to your chosen field of study. Each subject is worth 100 points, and the higher you score, the better your chances of securing admission into your desired institution.
High Scores: If you scored close to 100 in most subjects, you're in a strong position. High scores can mean qualifying for scholarships or placement in competitive programs.
Average Scores: Scores around the middle range are still good. You may not be at the top, but many institutions consider these scores for admission.
Below Average Scores: If your scores are low, don't lose heart. There are often alternative pathways and courses that can still lead to a successful career.
What to do after receiving your results
Research: Look up the cut-off marks for your chosen institutions and courses. This will give you an idea of where you stand.
Plan B: If your scores don't meet your expectations, consider alternative institutions or courses that align with your scores.
Advice and Guidance: Seek counsel from teachers, career advisors, or educational consultants. They can offer insights and help you weigh your options.
Information on re-checks and re-evaluations
Feeling unsure about your scores? JAMB allows you to apply for a result re-check if you believe there's been an error.
Scrutinize Your Result Slip: Before applying for a re-check, go over your result slip carefully to ensure there are no discrepancies.
Application for Re-checking: Follow the official JAMB procedure for result re-checking. This will likely involve a fee and filling out a form.
Patience is key: Re-evaluations take time, so be patient while JAMB processes your request.
FAQs About Checking JAMB Results
Navigating the JAMB result-checking process can bring up a lot of questions. Here are answers to some frequently asked questions that might clear up any confusion and set your mind at ease.
How long are my JAMB results valid?
Your JAMB results are valid for one year. This means you can use them to apply for admission into tertiary institutions for the admission cycle within that year.
Do I need a scratch card to check my JAMB result?
No, you no longer need a scratch card to check your results. JAMB has simplified the process. Now, you can check your results online using your JAMB registration number or via SMS, as mentioned in the previous sections.
Can I check my JAMB result for free?
Yes, you can check your JAMB result for free online. However, if you're using the SMS method, your mobile network may charge you for the SMS sent to the designated number.
How many times can I check my JAMB result online?
JAMB allows you to check your results online a few times for free. After exceeding this limit, you may be required to pay a fee for subsequent checks.
What should I do if there's a mistake on my result slip?
If you notice any discrepancies on your result slip, such as a misspelled name or incorrect scores, you should contact JAMB immediately for corrections. They typically provide a window during which you can submit requests for such corrections.
My result is showing 'No Result Yet'. What does this mean?
If you see 'No Result Yet', it could mean that your result is still being processed. It could also indicate that there has been a problem with your examination, such as a discrepancy or a report of malpractice. In this case, it's best to contact JAMB directly for clarification.
Can I use my JAMB result for more than one admission cycle?
No, JAMB results are intended for use in the admission cycle of the year you took the exam. They are not transferable to subsequent years.
How do I make corrections to my personal information on the JAMB portal?
Corrections to personal information can be made directly on the JAMB portal. This typically involves an official process that may include providing proof of the correct information and paying a correction fee.
JAMB Result Checking for Parents and Guardians
As a parent or guardian, supporting your child through the JAMB result-checking process is crucial. Your role can ease their anxiety and ensure that everything goes smoothly. Here's how you can assist and what you need to consider regarding privacy and security.
Assisting in the Result-Checking Process
Provide moral support: Be there to offer encouragement, whether the results are above expectations or not. Your reassurance can make a significant difference.
Technical Assistance: If you're more tech-savvy than your child, help them navigate the JAMB result-checking portal or the SMS process.
Verification: Double-check the details they're entering, such as the registration number, to avoid any errors due to nervousness or haste.
Privacy and Security Considerations
Confidentiality: Remember that JAMB results are personal. If your child is old enough, they may wish to check their results privately. Respect their wishes and offer assistance only if they request it.
Secure the Process: If you're checking the results on their behalf, ensure that you're using a secure internet connection to protect their personal information.
Be informed: Understand the JAMB guidelines for third-party result checks. There may be specific steps to follow to legally check the results for someone else.
For Third-Party Checks
Authorization: Make sure you have your child's consent and all the necessary information, such as their JAMB registration number and date of birth.
Official Channels: Use only the official JAMB portal or the designated SMS service for checking results to avoid falling prey to scams.
Record-keeping: Keep a record of the results and any official correspondence, especially if you will be assisting with university admissions later on.
Next Steps After Checking Your JAMB Results
Congratulations on getting over the JAMB hurdle! With your results in hand, it's time to look forward to what comes next. Here's a guide to navigating the university admissions process and leveraging your JAMB results for scholarships and funding opportunities.
Embarking on the University Admission Journey
Understanding Cut-off Marks: Each university and course has its own cut-off mark, which is the minimum score needed for admission. Check the cut-off marks for your chosen institutions and courses to see where you stand.
Post-JAMB Screening: Be prepared for possible post-UTME screenings by your chosen institutions. These could include further testing or interviews.
Admission Letters: Keep an eye on your email and the official JAMB CAPS (Central Admissions Processing System) portal for admission letters. Accept your admission as soon as you receive it to secure your spot.
Documentation: Gather all necessary documents, such as your JAMB result slip, educational certificates, and identification documents. You'll need these for your admissions processing.
Leveraging JAMB Results for Scholarships
Research: Look for scholarships for which your JAMB score qualifies you. Universities, government bodies, and private organizations all offer scholarships, so cast your net wide.
Eligibility Criteria: Read the eligibility criteria for each scholarship carefully. Some might require a particular score, while others might be based on merit or need.
Application Process: Prepare your scholarship applications with care. Write compelling personal statements and get all the necessary endorsements or references.
Deadlines: Note the application deadlines for scholarships and submit your applications well in advance.
Seeking Funding Opportunities
Educational Grants: Apart from scholarships, you may also apply for educational grants offered by various organizations. These grants can help cover tuition, books, and living expenses.
Student Loans: If scholarships and grants aren't sufficient, consider student loans. Some banks and financial institutions offer loans with favorable terms for students.
Part-time Work: Look into part-time work opportunities on or off campus. This can supplement your income and help with expenses.
JAMB Result Checker Updates and News
Staying informed about the latest updates and official announcements from JAMB can help you navigate the result-checking process with ease. Here's what you need to know about the changes and updates for the 2024/2025 session.
Keep Up with the Latest from JAMB
Check Official Sources: Regularly visit the JAMB website and official social media accounts for the most recent updates. They are the primary sources for accurate information.
Email Notifications: Make sure your email is registered with JAMB, and check it frequently. JAMB often sends crucial updates and announcements via email.
JAMB CAPS: Familiarize yourself with the JAMB Central Admissions Processing System (CAPS), where you can track your admission status and receive important updates.
Wrapping up
In wrapping up, the "JAMB Result Checker" stands as a pivotal tool in your educational journey, unlocking the doors to your future aspirations. Embrace this process with confidence, equipped with the insights and resources provided.
As you step forward, remember that each digit of your score is a testament to your dedication. Should challenges arise, rely on the robust support system JAMB offers. Keep your focus on the horizon, for your JAMB results are just the beginning of a path filled with potential and promise. Go forth and seize the opportunities that await you