The Total Educational Cost to Study in Canada | Complete Student Guide
It's true that Canada is now a popular study destination for numerous international students. Canada offers a diverse variety of experiences as well as opportunities in a country known for its organized lifestyle, multicultural cities, and natural beauty.
If you ever intend to study in Canada, you should do well to know the cost to study in Canada and also note that the educational costs are generally less expensive when compared to other popular destinations like the US, UK, and Australia where the fees are quite.
It is also worth knowing that Canada has over 30 universities listed among the best academic institutions worldwide, this is based on the World University Rankings created by THE (Times Higher Education).
The Council of Ministers of Education, Canada (CMEC) provides a resourceful online tool that enables prospective international students to calculate the educational cost to study in Canada at various universities and also provides guidance on the required documents to apply.
See what others are currently reading:
Educational Cost to Study in Canada
Canada Tuition fees
Universities in Canada set their own fees, and these fees are different based on numerous factors. The factors includes?not limited to the program you are studying whether you are an international or home student, the second factor is whether you are studying at an undergraduate or postgraduate level.
Statistics Canada reported that tuition fees in Canada dropped by an average of 5.3% for undergraduate home students and increased by a total of 7.6% for international undergraduates in 2020/2021.
Canadian undergraduate citizens studying should expect to pay an average of CA$6,463 annually while a graduate degree will cost  about CA$7,056 annually.
International Undergraduate tuition fees in Canada
Based on the report by Statistics Canada, the average cost to study in Canada for international undergraduate students in 2020/2021 is CA$29714 (~US$22,500) annually.
Courses in humanities tend to be cheaper (averaging $5,542), while courses such as engineering and medicine are considered more expensive.
Medicine and engineering courses have an average cost of CA$21,717 (~US$16,446).
Dentistry average cost is around $14,162, while
Medicine courses range from (~US$10,724).
Business and management courses have lower fees than the national average, at CA$6,827 (~US$5,170) annually.
Canada International Postgraduate Tuition Fees
Postgraduate tuition fees are generally lower and also dependent on your program. Based on the report by Statistics Canada, the average postgraduate tuition fee for international students in Canada is about $17,744 (US$13,437) in 2020/21.
Although, executive MBA programs are generally the most expensive globally, averaging around CA$56,328 (~US$42,657), while that of regular MBAs cost around CA$27,397 (~US$20,747) on average.
Cost of living in Canada
One of the Canadian student visa requirements states that you must have a minimum of CA$10,000 (~US$7,570) (or CA$11,000/~US$8,300 if studying in Quebec) on top of your tuition fees, you will probably also need to budget much more than this for your average living expenses.
Living costs is highly dependent on your location and personal spending habits, the cost of living in large cities is usually expensive, as you may already know.
The Université de Montréal estimates students will require a sum of CA$14,700 annually including housing, food, accommodation, books and course supplies, phone costs, and other expenses. Also, the University of British Columbia, situated in Vancouver, estimates living costs of CA$15,500 annually, excluding mandatory health insurance, which is CA$864 annually under the BC Health Plan.
Toronto is reported (2019 Mercer Cost of Living Survey) to be the most expensive Canadian city to live in accompanied by Vancouver, with rent extremely high in both cities.
In terms of accommodation, the primary types of student accommodation (homestay, university accommodation, and private accommodation) differ in costs, with students paying around CA$3,000-7,500 (~US$2,271 – 5,680) for on-campus accommodation annually.
The private shared accommodation cost around CA$8,400 (~US$6,361) annually including bills. The cheapest of them is the university accommodation, some universities offer meal plans to enable you to buy food from the university's food outlet.
Below are examples of average livings costs in Canada based on Numbeo.com
Restaurant meals cost CA$16 per person (~US$12)
A one-way ticket on local public transport: CA $3 (~US$2.27)
Cinema tickets cost around CA$13.50 (~US$10.22)
Gym fee monthly cost around CA$48.25 (~US$36.54)
Health insurance is very compulsory and you are required to purchase it while studying in Canada. Health insurance costs around CA$600-800 (~US$455-607) annually.
Student Visa and Application Fees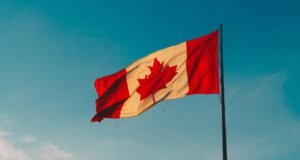 To study in Canada as an international student, you will need to obtain a Canadian Study Permit, which is equivalent to a student visa for the duration of your stay. You can also read about the Canadian Study Permit.
Read: Get a Canadian Student Visa in 2021 with this 5 Easy Steps!
A Canadian study permit is not needed if your course or program is six months or less. Applying for a study permit costs around CA$150 (~US$114).
Click here to know the Admission Requirements To Study In Canada For International Students.
Fees to be paid when applying to universities in Canada will depend on the university and your country of origin.
For instance, the University of British Columbia charges undergraduate Canadian students CA$70.50 (~US$53.40) and international students CA$118.50 (~US$89.70). Full and partial tuition waivers are available for international students from a developing country, you might be lucky to get a waiver.
Must Read: Top 7 Reasons why you should study in Canada
Financial aid to study in Canada
There are lots of scholarships, grants, and bursaries available for international students wishing to study in Canada, at both undergraduate and postgraduate levels. These scholarships include certain scholarships for sporting and academic achievement, and subject-specific scholarships.
Numerous universities in Canada offer their own specific scholarships, you can apply for a scholarship offered exclusively by the university at which you plan to study. However, it is necessary you apply as early as possible as scholarship funding is limited and very competitive.
International candidates are advised to research and apply for study abroad scholarship opportunities offered by organizations in their home country.
The Canadian Commonwealth Scholarship Program is a notable source of scholarships to study in Canada. They provide scholarships to students of other Commonwealth countries. Financial assistance information can also be on the Canadian Information Centre for International Credentials website.
Students Jobs in Canada
Students studying in Canada can get a part-time job to help support themself, you can work on or off-campus for up to 20 hours during university semesters and full-time during breaks such as the winter or summer holidays, without requiring a Canadian work permit.
To be eligible to work as a student, you must:
Possess a valid study permit.
Be a full-time student.
Be admitted at a designated learning institution (DLI) at the post-secondary level.
Be studying in an academic, vocational, or professional training program that leads to a degree,
diploma or certificate that has a minimum of six months in duration.
Social Insurance Number (SIN) will also be required from Service Canada to work in Canada or to receive benefits and services from government programs.
In Conclusion, we have been able to adequately cover everything you need to know about the Educational Cost to Study in Canada. Kindly share this article with friends and family that you wish to know about the total cost of study and acquiring a degree in Canada.
Drop a comment in the comment box below to share your views!
Editors Pick to Related Articles: