How to Get Airtel 16GB Data Offer for N3000
Today, I'll be sharing with you easy steps on "How to get a whooping Airtel 16GB of Data with just N3000" sounds too good to be true right?
Well, I know we are already in a festive period where we are going to be spending more time with our phones.
And of course, more time with our phones equals more time on the internet.
The simple truth is that your normal data subscription will not serve you well for this season.
You will definitely be needing more data compared to your usual use of data.
Getting Airtel 16GB of data for N3000, will be Amazing.
Do you know you can actually get 9GB for N2000 on Airtel and also 6GB for N1500 on Airtel.
Although it usually depends on the plan you choose to subscribe to.
The Airtel 16GB data subscription works on all smart devices and guess what, it doesn't zap like the other data plan.
But you will need to deactivate background applications that may likely consume your data subscriptions.
How to Get Airtel 16GB Data Offer for N3000
Simply Dial *141# and reply the command with 1.
which means "my offer".
you should get the exact options like the screenshot below.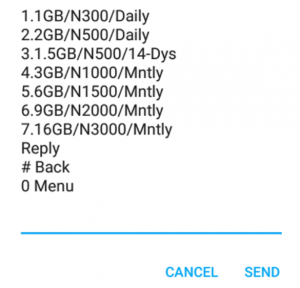 Is your Airtel data subscription Different?
If your Airtel data subscription offer is different kindly send "GET" to "141" and you should get a message like the screenshot below.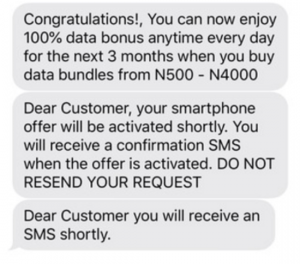 Congratulations!, You can now enjoy 100% data bonus anytime every day for the next 3 months when you buy data bundles from N500 – N4000
Dear Customer, your smartphone offer will be activated shortly. You will receive a confirmation SMS when the offer is activated.
As soon as you receive this message you can now dial *141#" to get "my Airtel offer"
Enjoy!!
Source: www.cybertechguide.com