Ire Aderinokun Biography, Net Worth, Early Life, Family and Educational Background
Ire Aderinokun is a multi-talented and record-breaking programmer, to put it mildly. She holds the distinction of being Nigeria's first female Google developer expert.
In her present position, Ire is the director of design and product at Big Cabal.
She is an excellent front-end developer and user interface designer as a consequence of her knowledge in Javascript, CSS, and HTMLx, to name a few programming languages.
The Google expert was born in the Nigerian state of Ogun.
She received her education at the University of Bristol. She obtained a Bachelor of Science degree in Experimental Psychology.
She continued her education by pursuing a Master's degree in law at the same institution.
According to the information acquired, she developed a fascination for programming at the age of thirteen, when she constructed her first website.
She started a coding blog called "Bitsofcode" to share her knowledge. In explaining why she decided to start the coding blog, Ire stated that the blog acts as a resource for newcomers to learn the fundamentals of programming.
From that point on, she has achieved tremendous success in the field of computer programming.
After being accepted to participate in Google's experts programming program in the year 2017, her professional life took a significant leap forward.
She has also provided scholarships to a large number of Nigerian women as a way of expressing gratitude to the general public for their overwhelming support.
Early Life, Family and Educational Background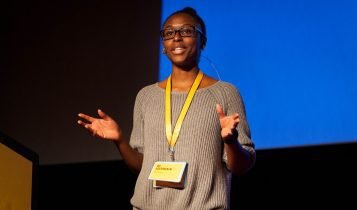 Ire Aderinokun is a native of Ogun state and the daughter of Nigerian parents: Chief Olutayo Aderinokun (father) and Mrs. Olufunlola Aderinokon (mother).
Ire Aderinokun was born in Ogun state.
Her father, the late Chief Olutayo Aderinokun, was a former Chief Executive Officer of Guaranty Trust Bank and a former Chairman of the board of directors (GTB).
Ire Aderinokun received her primary and secondary education in Nigeria, but after completing her secondary school.
she went to the United Kingdom, where she earned a Bachelor of Science in Experimental Psychology from the University of Bristol.
After completing her BSc, Ire continued her education by enrolling at the same university for her Masters in Law.
This Masters' program is where I decided to enroll in a web design course through Codeacademy, which I completed during the duration of my studies.
Ire Aderinokun is a well-known programming specialist who is also the only female among Nigeria's three Google developer experts.
She has received numerous awards for her work. Since her early childhood, it is claimed that she has possessed a natural aptitude for programming.
Ire was just 13 years old when she decided to take advantage of her natural talent for online games to launch her first ever website.
Ire was urged by her parents to seek an alternative career path rather than continuing to pursue her passion for website design.
Following that, Ire continued her academic career at the tertiary level, earning a Masters in Law (from the University of Bristol in the United Kingdom) as well as a Bachelor of Science in Experimental Psychology.
Ire's childhood ambition was to work as a website developer.
Despite the fact that Ire was influenced by her parents to pursue an academic career (which resulted in her earning a BSc in Experimental Psychology and an MA in Law), Ire's vacation from web development was only temporary.
While we're talking, Ire is more recognized for her web development skills, which have helped to propel her to the top of Nigeria's list of most successful programmers.
Ire chose to pursue her passion for web development while pursuing her Masters degree because it had been a lifelong interest of hers since childhood.
Therefore, she decided to enroll in Codeacademy, an online platform where people may learn web coding skills.
Ire decided to put her web development skills to use by working as a freelance web developer after completing her web development course at Codeacademy and earning her Masters' degree in the same field.
Ire Aderinokun is currently employed by Big Cabal – a Lagos-based media company that specializes in content creation – as a content producer.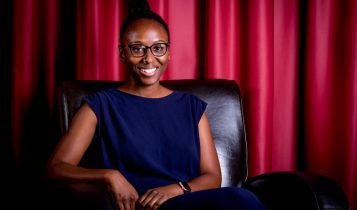 The year 2015 saw Aderinokun promoted to the position of Head of Design and Product at Big Cabal, following her election as Head of Technology in 2014.
Ire Aderinokun Networth
According to the evidence, Ire Aderinokun is worth $5 million dollars.
Quick Recap on Ire Aderinokun
It's fair to say that Ire Aderinokun is well-known for some of her activities outside of her programming career.
Besides being a well-known Google developer specialist, she is also a co-founder of Feminist Coalition, an organization dedicated to promoting gender equality for Nigerian women.
Ire Aderinokun is also well-known in the bitcoin community as a founding member of BuyCoins, where he served as COO and VP Engineering.
See What others are Reading: