How to Gain Admission into Delta State University (Delsu)
How To Gain Admission Into Delta State University has been one of our many frequently asked questions,  but today I'll be putting an end to this ever trending question.
You already know that Delta State University, Abraka – also known as DELSU – is a State government owned university. It's main campus is in Abraka, with other campuses at Asaba and Oleh.
It offers full-time, part-time and weekend programmes. And like all Universities, it has a cut-off mark and some other requirements you have to meet before gaining admission into the prestigious institute.
Before choosing a course of study in DELSU or any other institute for that matter, you need to understand what it is and what it entails.
You can not gain admission into Delta State University, thinking that Medicine does not involve calculation or that Radiology doesn't involve radiation.
You may not know everything about the course – hence why you're going to school but you need to know a few basic things about Delsu so you won't be surprised when you get there.
The faculties available in Abraka are Education, Art, Sciences, Pharmacy, social sciences and Medical Sciences.
The others are in oleh and asaba campuses.
Please Note that JAMB is not the only way to get admitted into Delta State University. There are other means you can use to gain admission into Delsu which may involve JUPEB, IJMB and so on.
FOR THE FRESH SCHOOL LEAVERS; As soon as you are done with secondary School and have written your WAEC examinations and also your JAMB exams, the next step is to get a post utme form for the school(s) of your choice or DELSU's form in this context.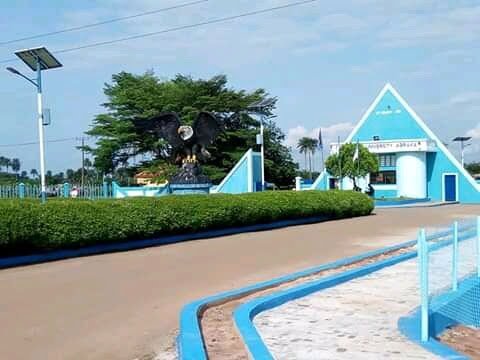 How to Gain Admission into Delta State University (Delsu)
Make Delsu your First Choice of Institute: First things first, most schools especially DELSU do not give admission to candidates who did not choose them as their first choice. DELSU has to be your first choice when filling out your jamb registration form.I'm not saying that Delta State University has never admitted students who chose Delsu as their second choice of institute before but out of personal experience and the people i have all come in contact with. I'm yet to see one. You may be the first lol. But if you really want to gain admission into Delsu, Make them your First Choice of Institute.
Beat the Jamb cut off mark: The JAMB UTME Cut off mark is the score needed from you by the university in order to gain admission to study your desired course. DELSU's cut off mark is always within the range of 160 to180 and may change from time to time depending on the school's policy.This cut off is only applicable to some courses in Delsu as some may require you to score as high as 200 or more e.g Radiology or medicine. Most times, competitive courses have higher JAMB cut off marks in other to reduce the entrance, the non-competitive courses or regular courses – as I call them follow the default cut off mark.
Ace your O 'level Results: It's very important that you pass your Waec examinations with a minimum of five (5) credit passes in relevant subjects. Mathematics isn't required for most art courses and some social science related courses.Take note of the combinations below, English is compulsory for any and all courses.
Possible subject combinations include: English, Govt, and three other social science subjects.
for Mass communication; English, maths, economics, accounting, and Govt. for Business
Administration; English, maths, Biology, Chemistry and physics for Anatomy;
English, maths, physics and two other science subjects for computer science. e.t.c.
Pass the main DELSU POST UTME and beat the cut off mark: This examination takes place after your JAMB utme exam. It is mostly computer based and the questions are usually aptitude tests, maths, English etc. Questions are always shuffled for each candidate to prevent examination malpractice.
Remember how you were given examination time, centre and sit number during jamb? It's the same case here with Delsu post UTME, so it's not something to be afraid of.
Like the JAMB cut off mark, there is also a departmental POST UTME cut off mark – the aggregate – which you have to reach and/or pass in order to be considered for admission.
How To Calculate Delta State University's Aggregate Score
In order to Calculate your Aggregate Score; you simply need to
Divide your jamb score by 8.
Divide your post-utme score by 2.
Then add both results together.
The answer you get from this process is known as your Delsu aggregate score.
Candidates with exceptional aggregate scores are usually admitted first, followed by the next set of scores and then finally the lowest close to the cut off mark.
How to Gain Admission into Delsu with Diploma Certificate.
If you have gotten your National diploma (ND) at any polytechnic and you wish to further your education in a university then your case is a bit different, you will need to purchase a DIRECT ENTRY form.
Also Note that you will also have to sit for the post utme exams as well.
Delsu direct courses requirements includes;
Jamb and post utme cut off marks are to be met.
If you are given Admission, you start from 200 level, whereas those not sitting for direct entry will have to start from the usual 100 level.
Minimum of five credit passes in relevant subjects in not more than two Waec sittings.
Two A'level passes in relevant subjects.
Minimum of a lower credit grade in your ND. Which is 2.50 CGPA and above, depending on the university.
OTHERS INCLUDE;
1. JUPEB -Joint Universities Preliminary Examinations Board which is moderated by the university of Lagos, while IJMB – Interim Joint Matriculation Board is under the Ahmadu Bello university. They are both originally meant for candidates who have tried severally but could not get admitted in Universities.
The notable difference between both programs is that IJMB is cheaper compared to JUPEB, then again it is completely up to you to decide which program is suitable for you.
They may not exactly be similar but close enough. These two do not require you to write jamb before you are considered for admission. You can purchase a direct entry form at the school and select either jupeb or ijmb.
After the completion of either program, you can choose to hold on before furthering because both results have a minimum validity of five years or you could beat the cut off scores and be given admission into 200level.
The IJMB program runs for 9 – 10months, while JUPEB runs for 10months i.e. two semesters.
I am not entirely sure, but take this with a grain of salt. Research has shown that indigenes, more often gain admission before non indigenes.
If you've met the above requirements, you are very likely to gain admission into Delta State University, Abraka. Best of luck!!
Other Related Posts that you will be interested in