Attention all prospective Corps Members! We are thrilled to announce that the NYSC Online Registration Portal for the 2023 Batch A, B, and C is now open! If your name appears on the NYSC Senate List, you are eligible to register on the portal. The process is simple: just submit your application online through the NYSC portal at https://portal.nysc.org.ng/. Remember to upload all the necessary documents and double-check your details before hitting that submit button. Oh, and make sure to register with a Gmail address and ensure your passport photograph is clear. We want to make sure you don't encounter any issues, so please don't allow anyone else to thumbprint on your behalf and keep your username and password safe. And here's a tip: the earlier you register, the better chance you have of securing a spot in your preferred stream. So don't wait, head over to the NYSC Online Registration Portal now and take the first step towards an exciting and fulfilling service year!
NYSC Online Registration Portal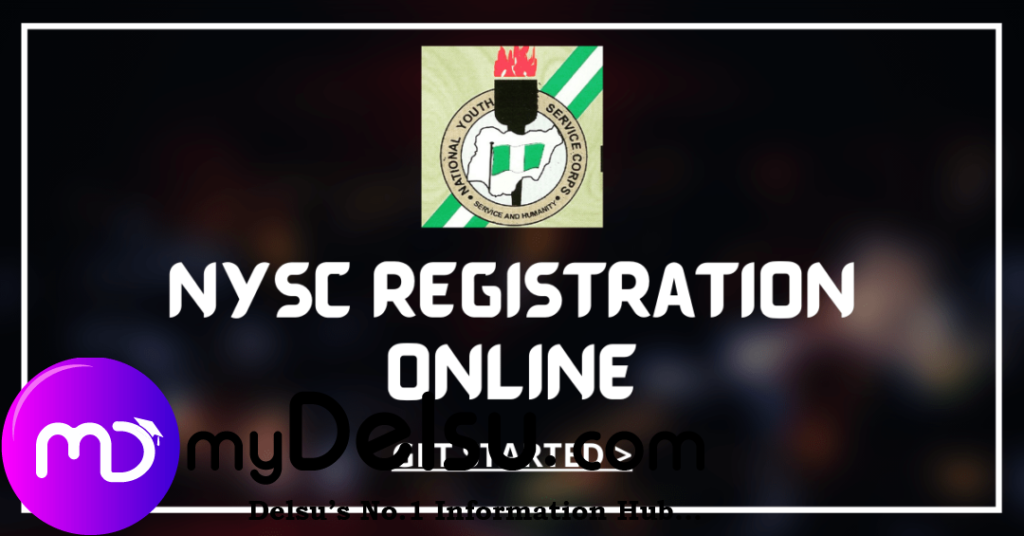 Overview of the NYSC Online Registration Portal
Welcome to the comprehensive guide on the NYSC Online Registration Portal! In this article, we will walk you through the entire process of registering for the National Youth Service Corps (NYSC) through the online portal. Whether you are a prospective Corps Member or someone looking to support and guide others through the registration process, this article is for you.
Eligibility for Registration
Before we dive into the registration process, let us first understand who is eligible to register on the NYSC Online Registration Portal. Prospective Corps Members (PCMs) whose names appear on the NYSC Senate List are eligible to register and participate in the NYSC program. This list acts as proof that you have been successfully mobilized for the service year.
To ensure your eligibility, make sure your name is included in the NYSC Senate List. This list is usually released by your institution or your school's student affairs department. If you are unsure about your eligibility, reach out to your institution's authorities for clarification.
Registration Process
Now, let's explore the step-by-step process of registering online through the NYSC Online Registration Portal. Follow these instructions carefully to ensure a smooth and hassle-free registration experience:
Create an Account: Begin by creating an account on the NYSC portal. Provide the required information and generate a unique username and password for future login. Remember to keep these details safe and easily accessible.

Fill the Application Form: Once your account is created, proceed to fill out the application form. This form will require you to provide personal details such as your name, contact information, educational qualifications, and more. Take your time and double-check the accuracy of the information provided.

Upload Required Documents: During the registration process, you will be prompted to upload specific documents. These documents may include your passport photograph, academic credentials, and other necessary certificates. Ensure that the scanned or photographed copies are clear and legible.

Submit the Application: After completing the application form and uploading the required documents, review all the provided information. Make any necessary corrections or additions before finalizing your application. Once you are satisfied with the details, submit your application.

Confirmation and Printout: After submitting your application, you will receive a confirmation message. It is important to take a printout of this confirmation slip. It serves as proof of your successful registration and should be kept safe for future reference.
Accessing the NYSC Portal
To access the NYSC Online Registration Portal, navigate to the website URL https://portal.nysc.org.ng/. This is the official portal where you can complete your registration. Make sure to visit this website directly to avoid any potential phishing attempts or fraudulent websites.
When accessing the portal, follow the provided guidelines to ensure a seamless experience. Login using the unique username and password you created during the account creation process. Double-check the accuracy of the entered credentials before proceeding.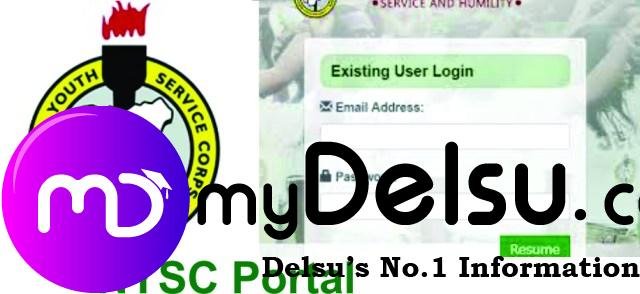 Documents Required for Registration
During the registration process, it is crucial to have certain mandatory documents readily available. These documents will be required for successful registration on the NYSC Online Registration Portal. Here is a list of the documents you should gather before starting the registration:
Passport photograph: Ensure that you have a recent passport photograph that meets the specified requirements. The photograph should be clear and properly centered.

Academic qualifications: Prepare copies of your academic certificates to provide evidence of your educational qualifications. These may include your degree certificates, diplomas, or other relevant documents.

NYSC Exclusion letter (for foreign-trained graduates): If you obtained your degree from a foreign institution, you will need to provide an NYSC Exclusion letter issued by the NYSC authorities.

Green card (for foreign-trained graduates): Foreign-trained graduates should also have their Green Card readily available during the registration process.
When uploading these documents, carefully follow the specifications provided by the NYSC portal. Failure to adhere to these guidelines may result in incomplete registration or rejection of your application.
Checking and Verifying Details
Before finalizing your registration on the NYSC Online Registration Portal, it is essential to double-check and verify all the provided details. Here are some important considerations to ensure the accuracy of your information:
Importance of Reviewing Details: Take the time to review all the information filled in the application form. Check for any typographical errors or missing details. It is important to provide accurate information as discrepancies may lead to complications later on.

Verifying Personal Information: Pay close attention to your personal information such as your name, date of birth, contact details, and educational qualifications. Any inaccuracies in these details may result in administrative issues or delays in the NYSC mobilization process.

Reviewing Uploaded Documents: Verify that the documents you have uploaded are clear and legible. Check for any blurriness or cropping issues in the uploaded passport photograph. Ensure that the academic certificates and other necessary documents are properly scanned or photographed.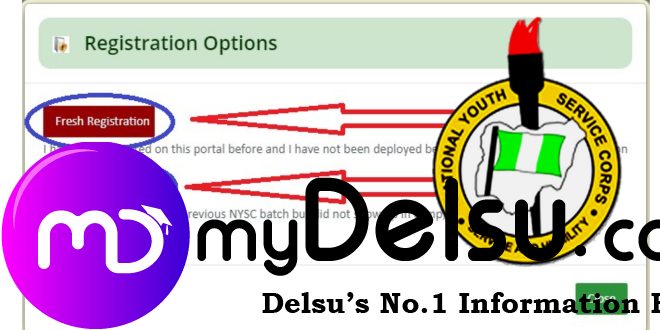 Important Considerations
During the NYSC Online Registration process, there are a few important considerations that should not be overlooked. These considerations will help you avoid potential issues and ensure a smooth registration experience:
Recommended Email Address for Registration: It is advisable to register on the NYSC portal using a Gmail address. This will ensure better communication between you and the NYSC authorities, as well as allow you to receive important updates and notifications.

Ensuring Clarity of Passport Photograph: One of the crucial requirements for registration is a clear and properly centered passport photograph. Make sure that the photograph is of high quality and meets the specified dimensions. Avoid any blurriness or shadows that may affect the clarity of the image.

Thumbprinting Caution: It is vital to personally thumbprint on all required documents during the registration process. Do not allow someone else to thumbprint on your behalf, as this may lead to disqualification or other complications later on.

Remembering Username and Password: Safeguard your unique username and password used during the registration process. These details will be necessary for future login and accessing your NYSC portal dashboard. Store them securely and avoid sharing them with anyone else.
Securing a Spot in the Preferred Stream
Every prospective Corps Member has the opportunity to secure a spot in their preferred stream. Here is a breakdown of how you can achieve this and the benefits of registering early:
Explanation of Preferred Stream: The NYSC registration allows you to select your preferred stream. These streams are usually identified as Stream I and Stream II. By registering early, you increase your chances of being placed in your preferred stream and obtaining the orientation camp of your choice.

Advantages of Registering Early: Early registration offers several benefits. It allows you to avoid the last-minute rush and potential technical glitches that may arise as the registration deadline approaches. Additionally, early registration provides you with ample time to gather and prepare all the required documents.

Tips for Early Registration: To secure a spot in your preferred stream, we recommend registering as soon as the NYSC Online Registration Portal opens. Stay updated with the NYSC official announcements and make use of alerts or notifications that keep you informed about important registration dates and deadlines.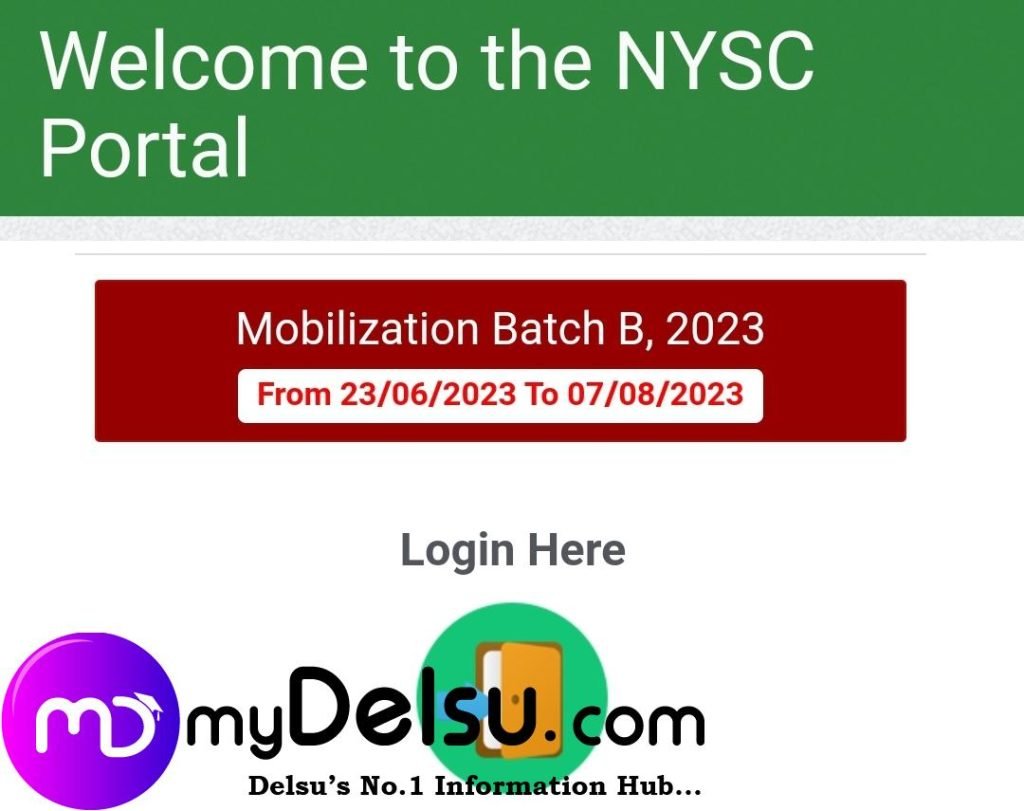 Conclusion
In conclusion, the NYSC Online Registration Portal serves as a crucial platform for prospective Corps Members to enroll in the NYSC program. From checking eligibility to submitting the application and securing a spot in the preferred stream, we have covered all the essential aspects of the registration process.
Remember to always double-check your details, review your uploaded documents, and adhere to the specified guidelines throughout the registration. By registering early and following the outlined instructions, you can ensure a smooth and successful NYSC Online Registration experience.
We hope this comprehensive guide has provided you with the necessary information and insights to navigate the NYSC Online Registration Portal with ease. Good luck on your NYSC journey, and we wish you a fulfilling and impactful service year ahead!