Attention all Nigerian graduates! We are thrilled to share the exciting news that NYSC internal mobilization for 2022 is in full swing in several schools across the country. For those who may be unfamiliar, NYSC internal mobilization is the process of gathering important information from graduates to facilitate their participation in the prestigious NYSC program. The list of institutions that have already commenced pre-mobilization for the upcoming NYSC 2022 Batch A includes renowned names such as the University of Abuja, River State University, OSISATECH Polytechnic in Enugu, and many more. However, if your school isn't on this list, worry not! Simply pay a visit to your institution to find out if they have commenced pre-mobilization. Even if your school has started, but your name is missing from the list, you can let us know by leaving a comment on our website. So, let's dive in and embrace this exciting phase as we gear up for an incredible NYSC experience in 2022!
NYSC Internal Mobilization 2022
Overview of NYSC Internal Mobilization
NYSC internal mobilization, also known as pre-mobilization, is currently underway in some schools across Nigeria. It is a crucial process that involves collecting the details of graduates for the National Youth Service Corps (NYSC) program. This article aims to provide comprehensive information about NYSC internal mobilization, including its purpose, the role of Corps Producing Institutions (CPIs), the list of schools conducting pre-mobilization, the steps to check if your school is participating, the procedure for internal mobilization, the required documents, and the deadlines.
Purpose of NYSC Internal Mobilization
The primary purpose of NYSC internal mobilization is to gather the necessary information about graduates in order to facilitate their inclusion in the NYSC program. By collecting graduate details, the NYSC can ensure a proper deployment process, where corps members are assigned to specific states and sectors of their choice. This process is essential for the smooth operation of the NYSC program and enables graduates to contribute to national development.
Corps Producing Institutions (CPIs) and Pre-Mobilization
Corps Producing Institutions (CPIs) play a vital role in the NYSC internal mobilization process. These institutions are responsible for coordinating pre-mobilization activities and collecting the required information from their graduates. Pre-mobilization is a crucial stage where CPIs verify the authenticity of graduates' documents and ensure their eligibility for the NYSC program. It allows CPIs to compile accurate data to be forwarded to the NYSC headquarters.
List of Schools Currently Conducting NYSC Internal Mobilization
Several schools have already commenced their NYSC 2022 Batch A pre-mobilization. Some of the schools currently conducting internal mobilization include:
University of Abuja
River State University
OSISATECH Polytechnic, Enugu
Please note that this list is not exhaustive, and there may be other schools actively participating in the internal mobilization process.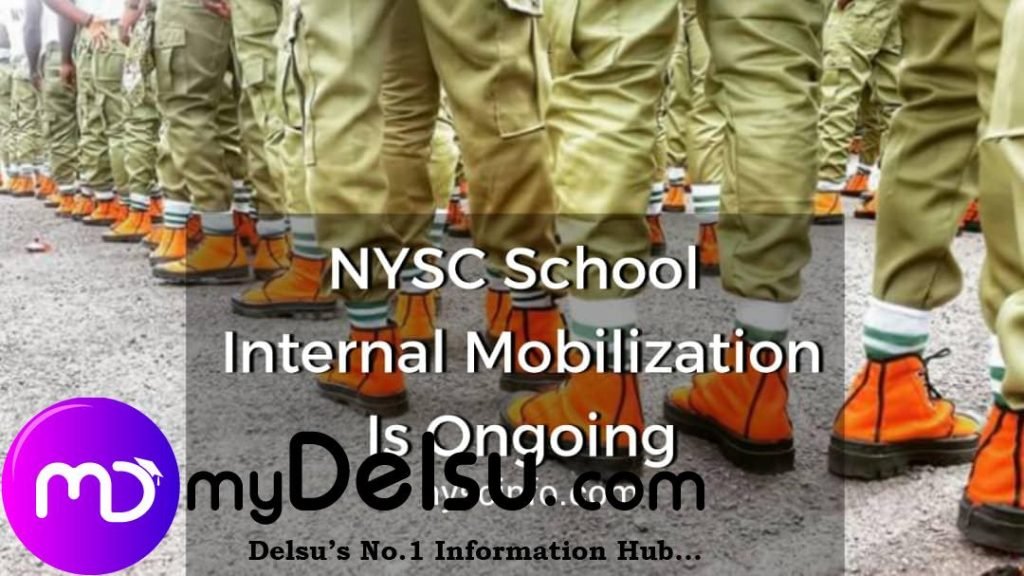 Steps to Check if Your School is Conducting NYSC Internal Mobilization
If you are unsure whether your school is conducting NYSC internal mobilization, there are several steps you can take to verify:
Contact the School Authorities: Reach out to the relevant school authorities such as the NYSC unit or student affairs department to inquire about the status of internal mobilization.

Checking Official School Channels: Keep an eye on the official communication channels of your school, such as the school website, notice boards, or social media pages. These platforms often provide updates and announcements regarding pre-mobilization activities.

Utilizing Online Platforms: Explore online platforms or forums where students discuss NYSC-related matters. These platforms can provide valuable insights into which schools are conducting internal mobilization and share any updates or information about the process.
Procedure for NYSC Internal Mobilization
The procedure for NYSC internal mobilization typically involves the following stages:
Registration Process: Graduates are required to register for internal mobilization by submitting their personal information and academic details through the designated portal provided by their CPI.

Submission of Required Documents: Graduates must submit certain essential documents, such as academic transcripts, clearance certificates, JAMB admission letters, passport photographs, NYSC portal print-outs, and any other relevant documents specified by their CPI.

Validation and Verification: CPIs carefully validate and verify the submitted documents to ensure their accuracy and authenticity. This step is crucial to prevent any fraudulent practices.

Generation of Call-Up Numbers: Once the validation process is complete, CPIs generate unique call-up numbers for each eligible graduate. These call-up numbers serve as identification for corps members during the NYSC program.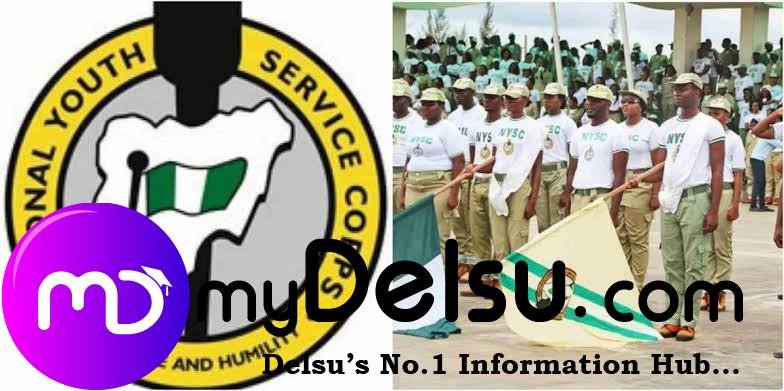 Important Documents Required for NYSC Internal Mobilization
To complete the NYSC internal mobilization process, graduates must prepare and submit the following important documents:
Academic Transcripts: These include certificates or statements of results from the respective institution attended, verifying the graduate's educational qualifications.

Clearance Certificate: A clearance certificate is typically issued by the graduate's institution, indicating that they have fulfilled all their obligations and are deemed eligible for the NYSC program.

JAMB Admission Letter: The Joint Admissions and Matriculation Board (JAMB) admission letter confirms the acceptance and admission of the graduate into their chosen institution.

Passport Photograph: A recent passport-sized photograph is required for identification purposes throughout the NYSC program.

NYSC Portal Print-Out: Graduates should obtain a print-out of their registration details from the NYSC portal, as it serves as additional proof of their enrollment.

Other Relevant Documents: CPIs may request additional documents depending on their specific requirements. It is advisable for graduates to check with their respective CPIs for any additional documentation needed.
Deadline for NYSC Internal Mobilization
There are generally two types of deadlines associated with NYSC internal mobilization:
General Deadline: The NYSC headquarters sets a general deadline for the completion of the internal mobilization process. It is crucial for graduates to adhere to this deadline to ensure their inclusion in the NYSC program.

School-Specific Deadlines: Each CPI may also set specific deadlines for their graduates to complete the required processes. Graduates should closely follow the instructions provided by their CPI and ensure timely submission of all documents and information.
Additional Information for Students Whose Institutions are Not on the List
If your institution is not included in the list of schools currently conducting NYSC internal mobilization, we recommend visiting your school and directly inquiring about the process. It is possible that your institution has started pre-mobilization without being listed.
How to Inform the Website about Pre-Mobilization in Non-listed Schools
If your institution has started pre-mobilization but is not listed in our article, we encourage you to inform us by leaving a comment on our website. Provide relevant details, such as the name of your institution, the location, and any updates regarding the internal mobilization process. Your contribution will help us keep our information up to date and provide accurate guidance to other students and graduates.
In conclusion, NYSC internal mobilization is an essential process that ensures the successful deployment of graduates into the NYSC program. By following the steps outlined in this article and staying informed about the requirements and deadlines, graduates can ensure a smooth transition into the NYSC program and contribute meaningfully to national development.