How to Cure Pimples with 5 Effective Home Remedies
How to cure Pimples with home remedies is a question that gets asked alot, some of us may have been wondering if there are any effective home treatments for pimples at some time in our lives.
When a pimple appears out of nowhere and you require a quick and economical solution, the thought of how to cure pimple with Home Remedies comes to mind.
Despite the fact that it is tempting to pick at it and pop it into non-existence, please refrain from doing so.
There are a number of good home cures for pimples that you could experiment with.
Key Takeaways
Formation of pimples occurs when the pores of your skin become clogged or contaminated with bacteria.

80 percent of the world's population experience it at some point in their lives.

Pimples can be caused by hormone imbalance.

All of the ingredients in these home remedies are common and can be found in your own home or surroundings
First and foremost,
The formation of pimples occurs when the pores of your skin becomes clogged or contaminated with bacteria.
It is the most common skin ailment, with around 80 percent of the population experiencing it at some point in their lives.
Pimples can be caused by a variety of factors, including excessive oil production, heredity, and hormone imbalance – particularly during puberty.
There are various home remedies for pimples that can be used to help reduce the appearance of pimples and scars on your skin.
Essential oils, plant extracts, and natural supplements, for example, are some of the ingredients in several home cures for pimples.
As well as a shift in your way of living.
Aside from that, several specific home remedies can help to reduce inflammation, restore balance to the skin's oil production, kill bacteria, and prevent acne breakouts in the future.
Here, we'll take a look at several home treatments that you may employ to combat pimples, fade away their scars, and assist restore the natural balance of your skin's oil production.
WAYS TO GET RID OF PIMPLES AT HOME
1. Tea Tree Oil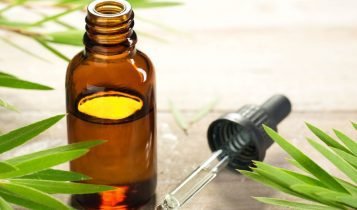 Tea tree oil is sometimes referred to as the "primary oil" for treating pimples because of its effectiveness.
Aside from that, this oil is referred to as a miracle cure due to the remarkable healing capabilities that it possesses.
As a result, it should come as no surprise that it is a part of our skincare routine. It is highly effective!!!
A number of studies have demonstrated that tea tree oil is just as efficient as benzoyl peroxide, which is the most often purchased pimple treatment over-the-counter.
Additionally, this oil is effective in fading pimple scars.
Some of the wonderful benefits of this oil are its antiseptic, anti-inflammatory, and antibacterial properties, which helps to relieve skin infections, redness, and irritation almost immediately.
How to Apply Tea Tree Oil to cure Pimple
Due to the fact that it is an essential oil, tea tree oil is quite powerful.
As a pimple spot treatment, it is recommended that you use diluted doses in a 1:10 ratio, such as 1 part tea tree oil to 9 parts water.
Immediately after washing your face, apply the mixture to the pimples and blemishes on your face with a cotton wool pad.
Besides that, you should allow it to dry before applying a moisturizer on top of it all.
Use it both morning and night for the greatest effects.
Important Notice: If you have a very sensitive skin, avoid using tea tree oil. Please perform a skin patch test before using this product to ensure your safety.
2. Honey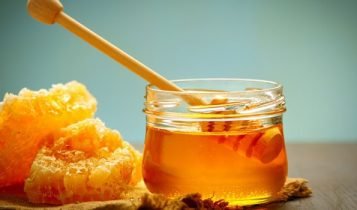 The usage of honey for the treatment of skin disorders such as acne, pimples, and infections has been around since the beginning of time.
Furthermore, it contains a high concentration of antioxidants, which aids in the removal of debris and waste from clogged pores.
Honey is used in wound dressings because of its wound-healing and antimicrobial characteristics, which makes it a popular choice among doctors.
Additionally, because of the sticky nature of honey, it is effective at removing extra pollutants and debris from the skin.
Where to Buy Honey
You can get honey from offline and online stores around you.
How to Apply Honey to cure Pimple
The healthiest type of honey to use is pure, unadulterated honey from its source.
Using a cotton pad or a clean finger.
Apply some honey directly to your pimples after you've obtained your supply of honey.
As an alternative, you can incorporate honey into your body or face mask.
3. Green Tea
Green tea is one of the most effective home treatments for acne, and it can be used for a variety of other purposes besides drinking it.
Because it contains significant concentrations of flavonoids, antioxidants, and tannins, it has been shown to naturally lower blood sugar and insulin levels.
In addition, elevated blood sugar and insulin levels contribute to the formation of pimples in some people.
Furthermore, the chemicals found in green tea may aid in the reduction of P. acnes (the unsightly pimple-causing bacterium), the reduction of inflammation, and the reduction of oil production in the skin.
The majority of people who have pimples have excessive amounts of natural body oils or sebum in their pores, as well as low quantities of antioxidants in their blood.
Antioxidants in high concentrations may be found in green tea, and they aid the body in the elimination of waste products and substances that are hazardous to the health of healthy cells.
Due to the high concentration of antioxidants in green tea, it is beneficial in eliminating waste and debris that has accumulated around open pimple sores.
To demonstrate this, a study was conducted on a group of participants who consumed polyphenol green tea extract for eight weeks.
Whiteheads were reduced by 79% and blackheads were reduced by 89 percent, respectively, at the end of the study.
How to Apply Green Tea to cure Pimple
Green tea can be used to treat pimples at home in two different ways:
Every day, drink a cup of green tea.
Make a cup of green tea with boiling water and enjoy it. Allow it to cool before dabbing it on your face with a cotton ball to absorb the excess.
Where to Buy Green Tea
You can get green tea from offline and online stores around you.
4. Aloe Vera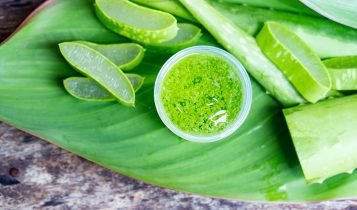 Aloe Vera has several health and well-being benefits, including those for the skin, hair, and overall health and well-being.
As a result, it has long been considered a go-to cure for a variety of skin problems, including pimple marks.
Aloe vera possesses a variety of features that are used to conduct a variety of purposes.
For example, its astringent abilities help to prevent the accumulation of debris on the face and the creation of excessive sebum in the pores.
Additionally, its anti-fungal characteristics helps to calm inflamed skin, prevent bacteria infections, and speed up the healing of scars and other wounds.
How to Apply Aloe Vera to cure Pimple
Extract the gel from the aloe vera leaves
Apply it to your face twice a day for a few minutes each time.
Where to Buy Green Tea
You could plant Aloe Vera in your little garden or you can get aloe vera from offline and online stores around you.
5: Lemon Juice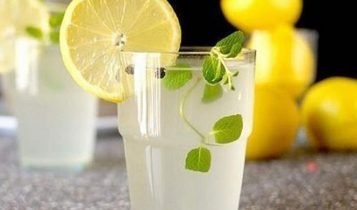 When it comes to pimples, lemon juice is an inexpensive and quite effective home cure.
Its exfoliating, astringent, and antibacterial characteristics can aid in the removal of dead skin from cells, the unclogging of pores, the drying out of pimples, and the lightening of their scarring.
How to Apply Lemon Juice to cure Pimples
Honey and lemon juice should be mixed together.
Dabb on the affected regions twice a day for 10-15 minutes.
After that, you simply wash it away.
Note: A milder mixture (because lemon juice is acidic) can be made by mixing the lemon juice with rosewater.
Bottom Line
Home treatments for pimples can be really beneficial to your skin. They can help with skin rejuvenation and, most importantly, they can help with acne and cure.
Do you want to know what the finest part is? All of the ingredients in these home remedies are common and can be found in your own home or surroundings.
Have you tried any of the home cures for pimples that are available?
Please share your experiences with anything you've tried and how your skin responds to it in the comments area below.