The Gombe State University (GSU) Post UTME form is a crucial requirement for aspiring students who have completed their Unified Tertiary Matriculation Examination (UTME) and are seeking admission into GSU.
This form allows candidates to further prove their academic abilities and competencies, beyond what is assessed in the UTME.
Must Read: List of All Schools whose Post UTME Form is currently on Sale!
What is Post UTME?
Post UTME is a Post-JAMB (Joint Admissions and Matriculation Board) examination or screening for candidates seeking admission into various universities, polytechnics, colleges of education, and other tertiary institutions in Nigeria.
It is an abbreviation for Post Unified Tertiary Matriculation Examination. It is being organized by universities as a screening exercise to admit students into the schools.
---
Also Read: What is Post UTME? Definition, Process, History & FAQs
---
What is GSU Post UTME Form?
The Post-UTME form, an integral part of your admission journey to Gombe State University, is more than just another form to be filled out.
It is a stepping stone towards your future, a testament to your readiness to embrace the academic rigour and opportunities that GSU has to offer.
The Gombe State University invites all applicants who have applied for admission to the university as a first choice at the UTME level or direct entry to visit the university's website: GSU.edu.ng for details on the UTME screening exercise procedure.
To be eligible, UTME applicants must have a minimum of 180 points in the UTME exam administered by the Joint Admissions and Matriculation Board (JAMB).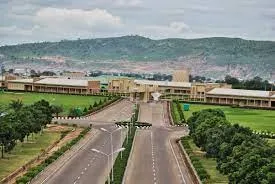 Need help registering for GSU Post UTME? Click the button below!
Important dates and deadlines for GSU Post UTME Form
To ensure a smooth application process, it's crucial to be aware of the important dates and deadlines for the GSU post UTME form.
Missing these deadlines can result in your application being disqualified or delayed, so mark these dates on your calendar and plan accordingly. 
Here are some key dates to remember:
 1. Opening of Online Registration:
The online registration portal for the Gombe State University post UTME Form typically opens in the month of June.
It's important to keep an eye on the official GSU website or admission portal for the exact opening date.
2. Closing of Online Registration:
The closing date for online registration is usually a few weeks after the opening date.
It's advisable to complete your registration well before the deadline to avoid any last-minute technical glitches or issues.
3. Document Verification Deadline:
After completing the online registration, there is a period allocated for document verification.
During this time, applicants are required to submit their original documents for verification at the designated verification centers.
The deadline for document verification is typically a few days after the closing of online registration.
4. Payment of Application Fees Deadline:
The application fee is an essential part of the Gombe State University Post UTME application process.
The deadline for payment of the application fees is usually stated on the official school website or admission portal. It's important to make the payment within the specified timeframe to avoid any complications.
5. Submission of the Completed Application Form Deadline:
After completing the online registration, document verification, and payment of application fees, applicants must submit their completed application forms.
The deadline for submission is typically a few days after the payment deadline.
It's crucial to double-check all the information provided in the application form before submission to ensure accuracy and completeness.
---
See Also: How to Gain admission into GSU via Direct Entry
---
When is GSU Post UTME date?
Online registration of GSU Post UTME form for 2023/2024 is now available online via www.gsu.edu.ng and registration of GSU post utme will commence by August, 2023. Prospective Undergraduate Students are advised to check their Admission Status.
---
Join Now: Click here to join the SchoolNews WhatsApp Channel
---
GSU Post-UTME Eligibility Criteria
Candidates Eligible to Apply for GOMSU Post UTME Form must:
Scored a minimum of 170 in UTME for degree programmes in Science, 150 in Education, Arts, and Social Sciences.
Scored a minimum of 200 in the UTME for Medicine, Pharmacy and Law Programmes.
Understanding the Application Process
There are several processes involved in applying for the GSU Post-UTME Form. To increase your chances of success, you must strictly adhere to them.
Purchasing the Post-UTME Form
First, you'll need to purchase the school's post-UTME form. This can be done online via the school's portal or at designated banks and accredited centers.
Submission of the Form
After filling out the form correctly, it needs to be submitted through the school's portal. Make sure to cross-check all the information you provided before submission.
How to Apply for GSU Post-UTME Form
To apply for the Gombe State University (GSU) Post-UTME Form, follow these steps below:
Step 1. Visit www.remita.net:
In the column that said "Who do you want to pay", type Gombe State University, CLICK ON IT. You will be redirected to Gombe State University Payment Portal.
Step 2. Login Account:
In the page that shows up, key in your JAMB Reg. No. and Click. Key in the required details in the next page to generateNIGE your invoice.
Step 3. Payment
In the Name of service/Purpose, select Post UTME Payment, fill in the other details and make payment.
Step 4. Proceed to completion
Return to the application page and enter your JAMB Registration number again, proceed with the completion of the form.
Confirm your entries, submit your application, print out your acknowledgment slip.
Where can I purchase GSU Post-UTME Form?
The purchase of Gombe State University (GSU) Post-UTME Form process is entirely online, Registration is open from 1st to 31st August 2023.
How much is GSU Post UTME form?
Candidates are expected to pay non-refundable fee of ₦2,000.00 naira only for the Gombe State University (GSU)
What are the required documents for GSU post-UTME screening?
The required documents for Gombe State University (GSU) post-UTME screening typically include the following:
JAMB Result Slip: This is a crucial document that shows the candidate's score in the Unified Tertiary Matriculation Examination (UTME) conducted by the Joint Admissions and Matriculation Board (JAMB). It is usually required for verification purposes during the post-UTME screening process.
O'Level Results: Candidates are usually required to present their O'Level results, which may include the West African Senior School Certificate Examination (WASSCE), National Examination Council (NECO), or General Certificate of Education (GCE) results. These results are important for assessing the candidate's academic qualifications.
Birth Certificate or Declaration of Age: A birth certificate or a sworn declaration of age is often required to verify the candidate's age and ensure that they meet the minimum age requirement for admission into the university.
Post-UTME Registration Slip: This document serves as evidence of the candidate's registration for the GSU post-UTME screening exercise. It contains important details such as the candidate's personal information, examination date, and venue.
Recent Passport Photographs: Candidates are usually required to provide recent passport photographs for identification purposes during the screening exercise.
Common Mistakes to Avoid while Filling Out GSU Post-UTME Form
When filling out the Gombe State University (GSU) Post-UTME form, it is important to avoid common mistakes to ensure a smooth application process. Here are some common mistakes to avoid:
1. Missing Important Deadlines
2. Inaccurate Personal Information
3. Failure to Meet Eligibility Requirements
4. Incomplete Documentation
5. Payment Errors
What Happens After GSU Screening?:
The period after the post-UTME screening can be a mix of anticipation and uncertainty for many students.
Here's a general overview of what typically happens following the screening exercise, particularly at institutions like GSU:
Release Timeline: 
After the screening exercise, the university usually takes a period to process and score the results. The results can be released anywhere from a few days to a few weeks after the screening, depending on the number of applicants and the logistics involved.
Accessing Your Result: 
Most universities, including GSU, will publish the Post UTME results on their official e-portals. You'd be required to log in using the credentials you registered with to view your score.
Cut-Off Marks: 
Along with the results, the university might also announce the departmental cut-off marks. These are the minimum post-UTME scores required for admission into various courses. Meeting or surpassing the cut-off mark for your chosen course increases your chances of getting admitted.
What are the next steps after Writing GSU post-UTME?
After completing the GSU post-UTME screening, the next steps typically include:
 1. Admission List:
If your Post UTME score, combined with your JAMB score, meets the required cut-off, you stand a good chance of being on the admission list. This list is often released in batches: first list (merit list), second list, etc. It will be uploaded on the university's official site and possibly on the JAMB CAPS (Central Admission Processing System) portal.
2. Acceptance of Admission:
Once admitted, you'll typically have a timeframe within which to accept the admission offer. This is often done on the JAMB CAPS portal by clicking on 'Accept' or 'Decline' for the admission offer.
3. Acceptance Fee Payment:
After accepting the admission, the next step is usually to pay an acceptance fee. This non-refundable fee confirms your intention to study at the university.
4. Clearance and Registration:
After payment, you'll go through a clearance process where you'll present all your documents for verification. Successful clearance leads to registration, where you'll be given your matriculation number and other relevant student details.
5. School Fees Payment:
After clearance, you'll be required to pay the school fees for the academic session.
6. Orientation and Resumption:
Finally, fresh students usually undergo an orientation program to acquaint them with the university's culture, values, and expectations. After this, lectures and academic activities commence.
GSU Post UTME Screening Form FAQs
We've put together a helpful list of the most common questions and straightforward answers to guide you through the GSU Post UTME screening process with ease.
What is the official website for GSU?
The official website for Gombe State University (GSU) is https://gsu.edu.ng/. Always ensure you're visiting the official site to avoid scams or misinformation.
How much is the GSU Post UTME Screening Form?
While the price can vary from year to year, you should check the university's official portal or announcements for the current cost. It's also essential to pay only through the official payment channels provided by the university.
How does GSU Conduct its Post UTME Exam?
Gombe State University (GSU) conducts its Post UTME exam as a Computer-Based Test (CBT) focusing on subjects relevant to the applicant's chosen course. The exam is held on the university campus or approved centers, and it's a critical part of the admission process.
Can I change my course or details after submitting the form?
Most universities allow for corrections within a specific period after form submission. You might be required to pay a correction fee. It's best to contact the university's admission office or check their portal for specific guidelines.
I didn't score very high in the post-UTME. Can I still get admission?
Admission depends on a combination of your JAMB score, Post UTME score, and the departmental cut-off mark. While a high Post UTME score is advantageous, other factors like the number of applicants for a course, the general performance that year, etc., can influence admission chances.
When will the admission list be out?
The admission list release can vary, but it's usually a few weeks to months after the post-UTME screening. Keep an eye on the university's official portal and the JAMB CAPS portal for updates.
What if I miss the screening date?
It's crucial not to miss the screening date as it might jeopardize your admission chances. However, if you have a valid reason for missing it, you should contact the university's admission office immediately for guidance.
Can Direct Entry (DE) candidates also apply for the Post UTME?
Direct Entry candidates usually have a different admission process. You should refer to the university's guidelines specific to DE candidates.
How do I prepare for the screening exercise?
Preparation involves revising relevant subjects, going through past questions, ensuring you have all necessary documents, and being mentally prepared for the exercise.
Is there an age limit for applying?
While some universities have age restrictions, GSU's specific age requirements, if any, would be mentioned in the admission guidelines for the year.
I am having issues logging into the portal. What should I do?
If you encounter technical issues, it's advisable to contact the university's ICT or support unit. Ensure you're using the correct URL, and your login details are accurate.
Get Help with Your GSU Post-UTME Registration!
Feeling lost in the maze of GSU's post-UTME registration? You're not alone, and there's no need to navigate it by yourself.
At SchoolNews.info, we're here to simplify the process for you.
Our team is dedicated to providing personalized assistance, making sure your registration is smooth and free from mistakes.
Why risk any errors? Leave it to the professionals!
We'll manage the details, allowing you to concentrate on preparing for university life.
👉 Click here to get started with our trusted registration service!
Wrapping up 
The Gombe State University (GSU) Post UTME Form is not just a mere application process; it symbolizes the commencement of a transformative academic adventure.
By completing this crucial step, aspiring students set the foundation for their educational pursuits at GSU, a institution dedicated to knowledge, innovation, and personal development.
The journey initiated through the Post UTME process is a testament to GSU's commitment to fostering a dynamic learning environment.
As these students move forward, they can anticipate a fulfilling collegiate experience that goes beyond the application, embracing the boundless possibilities that Gombe State University offers for academic and personal growth.