The German Academic Exchange Service (DAAD) is known for its commitment to promoting academic and research activities worldwide.
DAAD provides various funding opportunities to support students, scholars, and researchers in their academic pursuits.
The DAAD Japan 2023-2024 Fully Funded Japan Research Grants are one such opportunity that aims to support young scientists and academics who wish to carry out research and continue their education in Japan.
This grant is available for doctoral candidates and postdoctoral researchers in all fields of study.
In this article, we will discuss the eligibility criteria, application process, benefits, and important details related to the DAAD Japan 2023-2024 Fully Funded Japan Research Grants for interested candidates.
---
Must read: Complete List of All Universities in UK that Accept WASSCE (WAEC) Results
---
Brief Description on DAAD Japan Fully Funded Japan Research Grants
Type:

Undergraduate
Organization:Goldsmiths DAAD
Country: Japan
School to study: DAAD

Course to study:

Not specified
Gender: Men and Women
Application Deadline: Not Specified
---
See Also: The Total Educational Cost to Study in Canada | Complete Student Guide
---
About the DAAD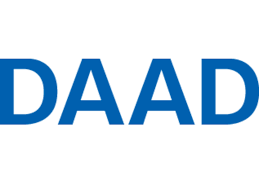 The DAAD is represented in Japan by a Regional Office in Tokyo. Our mission is to promote scientific exchange and collaboration with local people and institutions.
THE ACADEMIC EXCHANGE SERVICE IN GERMANY Concerning the DAAD A quick look back in time reveals that the DAAD has a long history of bringing people and academia together. More IN JAPAN, THE DAAD Tokyo DAAD Regional Office
The DAAD awards scholarships, informs students and researchers about study and research opportunities in Germany, promotes university collaboration, and funds German study programs abroad.
---
Also Check: How to Study Abroad for Free (Secret Blueprint No one will tell you)
---
Scholarship Benefits
This program's primary goal is to promote research projects within the context of doctoral programs.
Monthly payments of €1,200.- for doctoral candidates and €934.- for postdocs, depending on academic level, if you are not yet pursuing a doctoral degree.
Contributions to health, accident, and personal liability insurance coverage
Allowance for travel
In the case of a disability or chronic illness, a subsidy is provided for additional costs incurred as a result of the disability or chronic illness that are not covered by other funding sources: More information
Green Mobility Supplement (Climate-Friendly Travel Assistance) or partial reimbursement of carbon offset payments for air travel
Eligibility Criteria
You can apply for the DAAD Japan Fully Funded Japan Research Grants if you have above-average qualifications and
You're working on your doctorate.
you have completed your Master's or Diplom degree, or in exceptional cases a Bachelor's degree, by the time the funding period begins, or
You have already earned a PhD. (postdoc).
You cannot apply if you are completing your doctorate entirely at a German university.
How to apply
Are you interested and qualified? To apply, visit the  DAAD on www.daad.jp
To apply, you must first register at the DAAD portal, request references, and then apply online or by mail. If you apply online, you will need to access an online application form on the DAAD portal to enter your application data.
It is important that you read through the entire application guide before beginning the application.
Application Deadline
The Application deadline for the DAAD Japan Fully Funded Japan Research Grants  is Not Specified yet.
---
Don't skip: Easy Guide to Become a Permanent Resident of Canada
---
Wrapping up,
The Goldsmiths University of London 2023 Access Program Scholarship for Undergraduate Home Students in the UK serves as a unique and outstanding opportunity for students seeking to further their education.
This scholarship is focused on making higher education more accessible and affordable for students from underrepresented and disadvantaged backgrounds.
The scholarship covers tuition fees while also providing additional support to students throughout their academic journey. This is an unprecedented chance for students to contribute to a diverse and inclusive academic community while also achieving their personal academic goals.
Overall, the scholarship program aims to transform the lives of students and create a future of equity and access in higher education.
Consider reading: Top 7 Tips for Students to Write a Great Scholarship Application
---
Click the button below to Gain Access to our Members' Exclusive Group, before it fills up again.
Gain Access Now!
---
See What Others Are Reading: