We understand that many individuals may find themselves in unique circumstances and may have pressing reasons to defer their NYSC service year. In this article, we aim to provide you with valuable information regarding the possibility of deferring your NYSC service year and the conditions under which it can be granted. Whether you're facing health concerns, significant personal commitments, or unforeseen circumstances, we've got you covered with all the details you need to navigate this process smoothly.
Can I Defer My NYSC Service Year?
Understanding the NYSC Service Year
The National Youth Service Corps (NYSC) is a mandatory program for Nigerian graduates under the age of 30. It was established with the aim of promoting national unity and integration, as well as fostering the development of young Nigerians through various community development projects. The NYSC service year typically lasts for one year and is divided into three phases: Orientation, Primary Assignment, and Community Development Service (CDS).
Reasons for Wanting to Defer
There are various reasons why individuals may consider deferring their NYSC service year. These reasons can include health-related issues, pursuing further education, family and personal circumstances, job offers or employment opportunities, and participation in international study or exchange programs. It's important to note that each individual's situation is unique, and it's crucial to weigh the pros and cons before making a decision.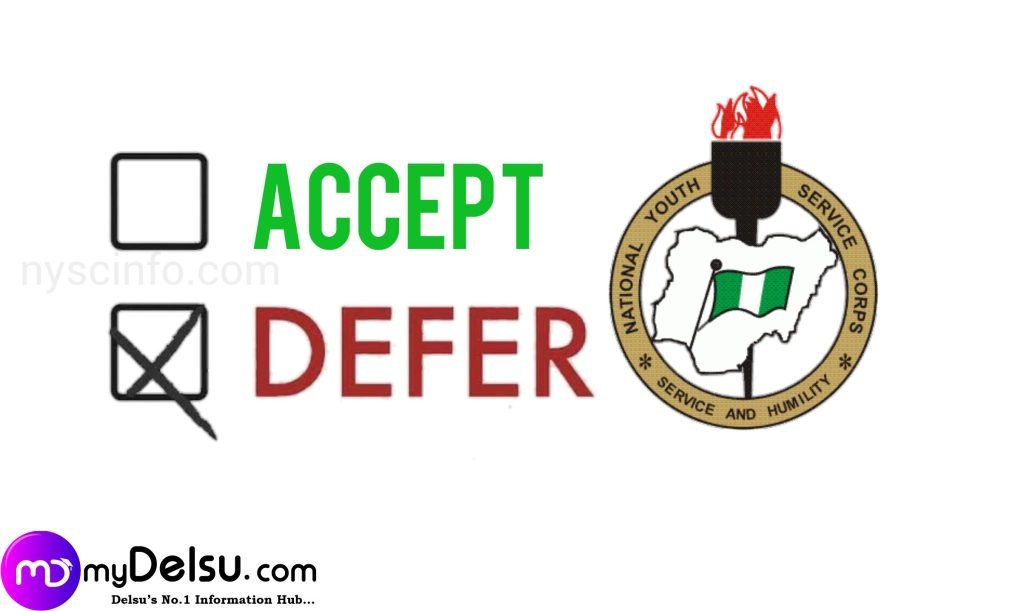 This image is property of i0.wp.com.
Eligibility for Deferment
In order to be eligible for deferment, certain criteria must be met. Those with health-related issues may need to provide medical certificates or reports from qualified medical practitioners. Individuals pursuing further education must provide official acceptance letters from tertiary institutions. Family circumstances such as marriage, pregnancy, or bereavement may also be considered valid grounds for deferment. Additionally, individuals who have proof of upcoming employment or job offers may be eligible for deferment.
Process of Applying for Deferment
To apply for deferment, it is necessary to contact the NYSC office and obtain the appropriate deferment forms. These forms must then be completed accurately, providing all the necessary information. If the deferment is due to health-related issues, medical examinations and certificates may be required. Once the application and supporting documents are completed, they must be submitted to the NYSC office within the specified timeline.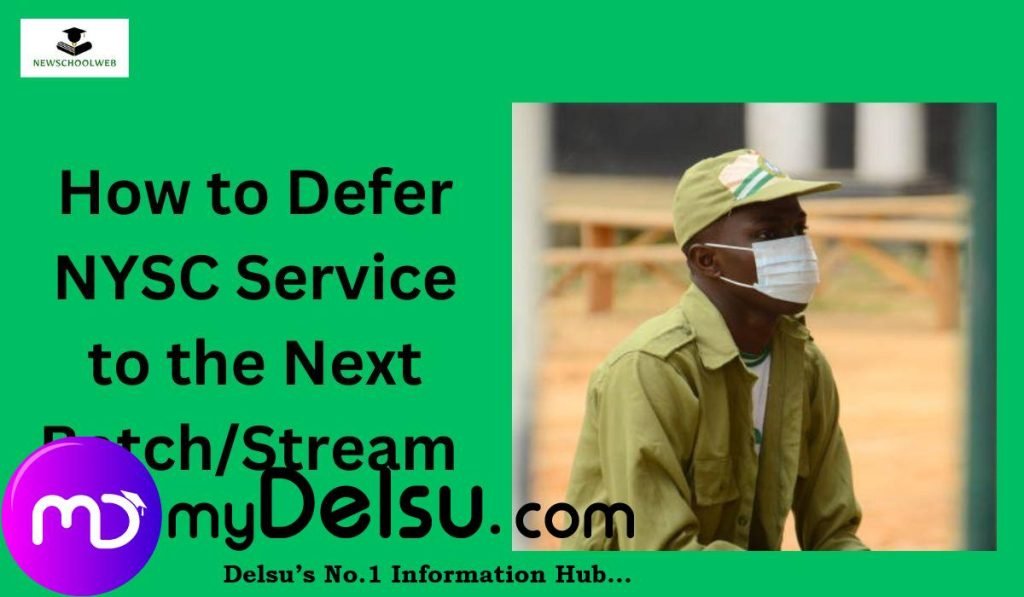 This image is property of newschoolweb.com.
Application Deadline for Deferment
It's crucial to understand the NYSC application timeline and the deadline for submitting deferment applications. The exact deadline may vary each year, so it is essential to stay updated through NYSC official channels. Late applications may be considered, but there can be penalties and potential delays in the deferment process. Therefore, it is advisable to submit the application as early as possible to avoid any unnecessary complications.
Duration of Deferment
Individuals are generally granted a one-time deferment option, allowing them to postpone their mandatory service year for a specific period of time. The maximum allowable period for deferment can vary, and it is important to adhere to the guidelines set by the NYSC. In some cases, an extension of the deferment period may be possible, but it is subject to approval and individual circumstances.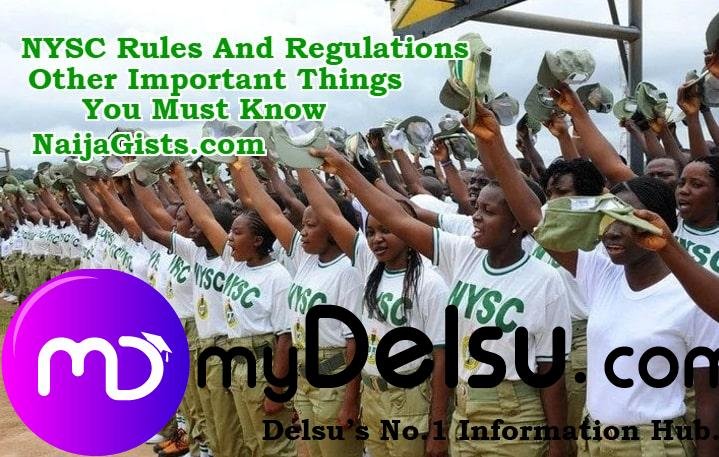 This image is property of naijagists.com.
Implications of Deferment on NYSC Participation
Choosing to defer the NYSC service year can have certain implications on an individual's participation in the program. The mandatory service will be postponed, which means reassignment to a different batch or stream upon resumption. This can affect the networking and relationships built during the initial batch or stream. However, individuals who defer their service year still have the opportunity to accumulate the benefits and financial entitlements associated with the NYSC program. It is important to consider how one may reintegrate into the NYSC community after the deferment period and how it may impact future opportunities.
Consequences of Not Deferring
If an individual chooses not to defer their NYSC service year without a valid reason, there can be legal and administrative penalties. This may include being excluded from NYSC benefits and privileges, as well as being ineligible for the NYSC Certificate of National Service. It is crucial to fully understand the consequences and obligations before making a decision.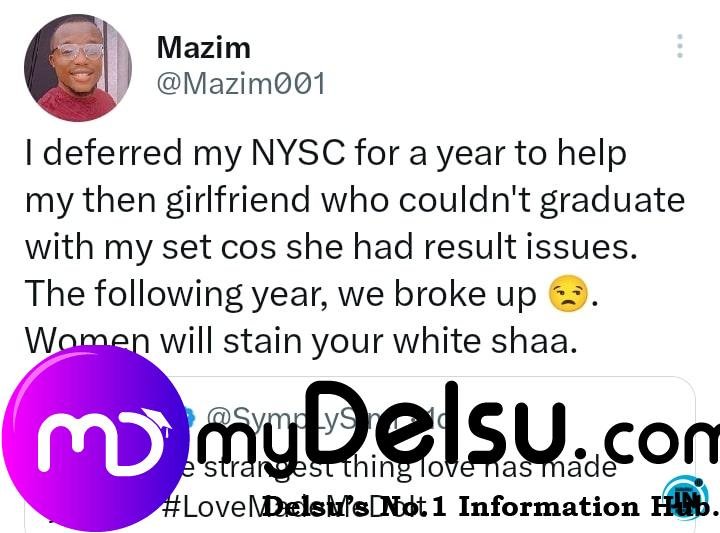 This image is property of justnaija.com.
Alternatives to Deferment
For individuals who are unable or choose not to defer their NYSC service year, there may be alternatives to consider. Exploring potential career opportunities, continuing education options, networking, and professional development can still contribute to personal growth and self-discovery. It is important to make the most of the situation and utilize the resources and opportunities available.
Impact on Career and Future Plans
Deferment of the NYSC service year can have an impact on an individual's career and future plans. It provides an opportunity to explore potential career paths and gain valuable work experience before fully participating in the NYSC program. Pursuing further education during the deferment period can also enhance qualifications and open up new opportunities. Additionally, engaging in networking and professional development activities can help build connections and broaden horizons. Ultimately, the decision to defer the NYSC service year should be made after careful consideration of how it aligns with one's career and future plans.
In conclusion, individuals considering deferring their NYSC service year should carefully weigh the reasons for wanting to defer, consider the eligibility criteria, and understand the application process. It is important to be aware of the implications of deferment on NYSC participation and be prepared for the potential consequences of not deferring. Alternatives to deferment should also be explored, keeping in mind the impact on career and future plans. By making an informed decision, individuals can navigate the NYSC service year in a way that aligns with their personal circumstances and goals.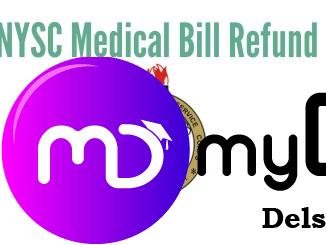 This image is property of i0.wp.com.